Four Senior Living Trends
Being a 'senior' no longer equates with being 'old' and 'unable'. It can actually have many perks associated with it, and one can be that you are able to downsize your living space. Having a large house is great when you are raising small children, but after they've grown and started their own families, smaller and less to take care of could be a good thing.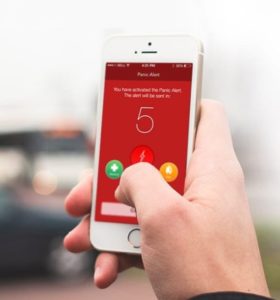 At LifeFone, we closely monitor trends for older adults; i.e., those in their late 50's and up. One of those is in the area of senior living. Here's four senior living trends for 2018.
It's important to note the face of retirement is changing. Many people are continuing to work beyond the standard age of retirement. With that trend, moving to an apartment isn't necessarily the right move.
The lending outlook is still good
Long-term rates are remaining stable and low; signaling that it's a good time to lock in these lower rates. Whether you are still working, working part time, or fully retired, it's a smart idea to talk to a mortgage lender to see where you stand.
Fully connected communities
Today's independent living community residents can look forward to fully connected communities. Senior living communities are springing up all across the country. Often times they could be referred to as a 'one stop shop' that offers independent living houses and apartments; all the way to assisted living apartments.
Many of these communities are being built in areas where the action is; and are located close to parks, clubs, café's and public libraries. Proximity to local grocery and retail stores is also an important piece of their location.
Some communities are integrating community gardening, rooftop spaces, multi-use lawns, paths and trails to accommodate your active lifestyle.
Technology
In the age of changing technology, homes are being wired for your convenience. Many communities offer cable and/or internet as part of their packages whether you choose to rent or purchase a home. Wireless connections give you more flexibility to move about your new community. We would suggest adding the LifeFone App to your smart phone giving you immediate access to help if it becomes necessary.
Unit design
Smart and inclusive layouts are two important factors of senior living trends for 2018. Gone are the days of cookie-cutter and sterile living rooms and kitchens. More open spaced living rooms and kitchens are important as entertaining and having family over is still an important part of your life.
Such things as windows that allow natural lighting, kitchens that are designed for more activity and are more ergonomically correct are also features that are being built into newer communities.
Builders are seeking ways to stand out among the landscape of new senior housing options, and getting more creative when it comes to space and size. In many cases, the houses are getting smaller, though designed smarter.
When you begin searching for the best senior living community; consider these factors, and think about your own lifestyle choices. Each community will have different amenities. You are liable to find one that suits you perfectly.
When it comes time to move, changing your service for your medical alert device is easy. Please call our customer service department, and one of our representatives will get it all set up.