Living Life To The Fullest
Living life to the fullest doesn't mean swimming with sharks, skydiving or going on an African safari. Rather, embracing the life you love and indulging in your passions in a lifelong pursuit of happiness and growth are the key elements to living your life to the fullest.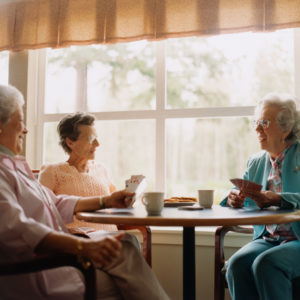 No matter the age, everyone is looking for a way to enhance their life. With age comes increased awareness of where one would like to be in life and what they would like to accomplish during their time on Earth. LifeFone aids in making one's golden years more enjoyable, secure, self-sufficient and independent. With helpful tips to keep seniors active and engaged safe and independent, LifeFone's products and blogs are designed to keep seniors free to live their lives while making the most of it.
Assisted Living facilities rely on medical alert devices like LifeFone to aid in the health and safety of their residents. With LifeFone, help is within reach with the push-of-a-button. LifeFone's medical alert bracelets and pendants allow seniors to maintain security and peace of mind not only for themselves, but for their families and caregivers as well. Since 1976 LifeFone has been providing trusted professional Emergency Care Specialists to seniors, reducing concerns about personal safety and helping to insure early intervention.
Living life to the fullest means living life with the best possible health. LifeFone is proud to aid in this process by allowing seniors to remain safe so they can reach their goals independently and securely.