Emergencies happen. Anywhere, at any age, at some point, we all need help – fast. LifeFone saves lives when seconds count™. We prepare you to get the help you need when it matters most, simply by pushing a lightweight, wearable button.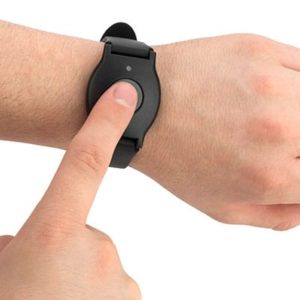 Be prepared. LifeFone's trained Emergency Care Agents are ready to assist you, 24 hours a day, 365 days a year. Even when you can't speak, we know your name, we know your location, and we can send help. We relay vital information to emergency responders, including your medical history, medications, your physician's name and contact information, and any allergies. We also notify your designated emergency contacts.
LifeFone provides peace of mind at every stage of life. LifeFone is not just your father's emergency response service! Today's emergency response technology works for people of all ages and lifestyles. LifeFone offers a complete suite of emergency response solutions that protect you and your loved ones both at home and on-the-go. We have systems that are compatible with a full range of telephone services, from landline to cable to our own cellular service.
Is LifeFone Right For You?
If you or your loved ones experience any of the following situations, we can bring you peace of mind:
Latchkey kids – With LifeFone, your child will never be home alone.
College students & women – When you press your emergency help button, we can track your location and get you help fast – even if you can't speak.
Allergic reactions – We'll relay your medical history and allergies to emergency responders.
pendant wristband
Families with young children – You've got your hands full, and we've got your back. If a problem arises, you take care of your child(ren) while we send the right help fast.
Chronic illness or mobility issues – Notify us in an emergency and we'll send assistance. We are also able to detect falls automatically if you aren't able to request help yourself.
Aging Independently – Early intervention in a fall or other medical emergency can make the difference between life and death for seniors. It's our goal to help you stay in your own home as long as possible, living life on your terms.
About LifeFone. LifeFone has been in business since 1976. Our consumer protective policies combined with high customer satisfaction have earned us an A+ rating with the Better Business Bureau. Our call centers are located in the United States. We're recognized by healthcare providers and national organizations and institutions ranging from Harvard Medical School to Web MD to the National Stroke Association. LifeFone is a family owned business. We don't answer to shareholders; we answer to you.