How to Talk About The Future With Aging Parents
Nobody wants to broach the subject of the future with their elderly parents. The more independent-minded your parents are, the less comfortable the conversation can be. However, no one is exempt from dealing with the potential pitfalls that come with caring for your aging parents.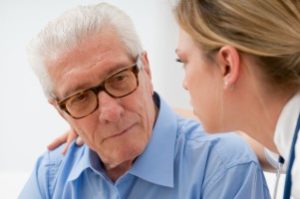 The conversation of the future is increasingly hard to have as it brings the end-of-life issue to the table, and addresses the possibility of illness and the certainty of death. Being prepared and aware of your parents' wishes will allow you to react more calmly if and when crises arise. Knowing where your parents stand also assures that your parents receive the care they deserve. If you are prepared, you will be better able to deal with the stresses that arise and you can avoid mediocre care.
Your parents may not need your help now, but as they age there is a very high possibility they'll need some form of long-term assistance. The best time to approach the subject is when everything is fine, dealing with this subject when your parents are in good health will lessen the chance of you being taken off guard if health conditions deteriorate or the inevitable crisis happens.
When approaching the subject, pick a relaxed setting, perhaps a lunch or the next family dinner. After the topic is initially addressed some families benefit from setting up a more formal family meeting. These conversations will be ongoing as your parents needs continue to unfold and new topics arise, so there is no need to try to address everything in one sitting.
Your approach can determine the outcome, so it is best to make your parents aware that this conversation is about them. The last thing they want is to feel like the conversation is about you taking charge.
You can open the conversation by addressing a news story you read or bringing up the health or living arrangements of a friend and asking your parents what they would like to do in a similar situation.
The questions and concerns you need to address may seem endless now, but this overwhelming feeling can be curbed by addressing these issues first:
Do your parents currently need any assistance?
Have they secured their will?
Would they benefit from having a medical alert system in their home?
If they can no longer care for themselves what actions would they like to take?
Do they have a list of doctors they see or medications they are currently on?
While these questions will certainly aid in this difficult process, listening to your parents' wishes may be the most important aspect of the conversation.