How To Find A Job That Allows You To Still Feel Retired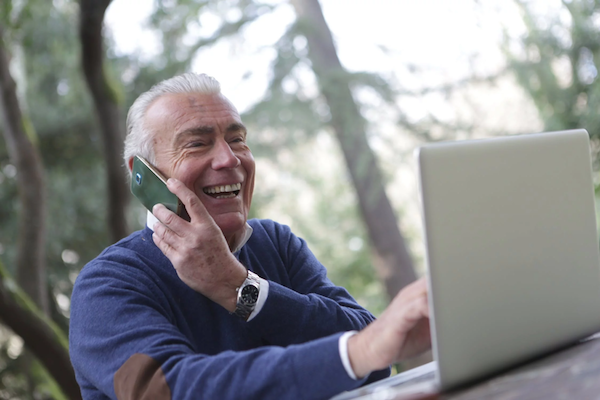 It's not unusual to want to work a bit during retirement. Maybe you want to supplement your income, maybe you just have some time you'd like to fill, or maybe you have some skills that you miss exercising. If so, you're not alone, as many retirees are coming back into the workforce these days. You might not want to leave your new lifestyle completely behind, though, so think about these retirement-friendly job options.
Finely-Tuned Skills, New Avenues
Do you have a specialty from your previous work life you're ready to resurrect? If you have finely-tuned skills you spent years honing, why not revisit them in the role of a freelancer? You could either offer your services in a hands-on manner, such as in marketing, sales, or accounting or as a consultant to other businesses.
This sort of role is easier than ever to acquire, thanks to changes in the business climate. You can work remotely so long as you have the right equipment, some tech tools, and a good place to focus. If you don't have a home office, you can always head to a coworking space or, depending on what you're doing, you could even settle into your favorite coffee shop and click into their wifi connection.
The easiest way into freelancing is to become established with a job board platform like Upwork. Since they vet candidates, it means you'll have instant credibility with those looking for the kind of service you offer. What's more, it simplifies the hiring and payment process for both you and your clients, so that means fewer potential complications and paperwork getting in the way of enjoying your retirement.
Put Your Interests to Work
Is there an interest you've put on the back burner all these years because you didn't have the time to pursue it? It's high time to invest your time and energy! Maybe you love animals—you could become a pet sitter or dog walker. Love to craft? You could offer your wares through a well-established platform. If kids and their energy and ideas spark your interests, consider becoming a nanny, tutor, or coach. Does driving float your boat? Become a delivery or rideshare driver. Or if you prefer tinkering with vehicles over manning the steering wheel, perhaps auto detailing or mechanical repairs would suit you better.
It's possible you lack the qualifications to dive into something immediately. Perhaps you need to put some time into learning a new hobby, or earning a certification to make you competitive. Techradar notes there are ample online learning opportunities to help you achieve your goals, and then you'll be ready to get the word out about your new venture.
Also, think about how you'll advertise your new job. Many people market their hobby businesses through social media if there isn't a platform that fits, or you can DIY your own site with a website builder. With a web presence and your inspired new role, you'll be set for success!
Enjoy the Benefits Without Hurting Your Benefits
Whatever direction you choose is sure to please, so long as you focus on fun and flexibility. Working in your retirement years is jam-packed with benefits beyond the added income. It can add structure to your days if you're feeling a little too lost in time, it boosts social interaction to combat the risk of isolation, and if you're making more than you need to live on you can use the extra to add to your nest egg.
However, CNBC warns you should keep an eye on how much income you're earning, as it can affect both Social Security and Medicare benefits. Watch your timing and totals, and discuss your particulars with a financial planner if you're in danger of being slapped with penalties.
Are you ready to unretire, but not ready to cancel retirement? There are plenty of jobs that won't feel like you're really going back to work! Decide if it's time to revive your existing expertise or do something new. The world is your oyster—go for it!
Image courtesy of Pexels