How to Avoid Online Pharmacy Fraud
Medication can be a very costly expense, and as such it seems entirely practical for people to explore online pharmacies to compare prices and save money. While this tactic may be helpful most of the time, you and your elderly loved ones should be careful about what online pharmacies you put your trust in.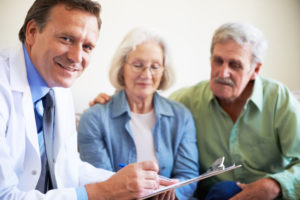 Untrustworthy online pharmacies often fill orders without prescriptions, and the doctors are usually unaware if the other medications you are currently on will cause complications when combined with what they prescribe you. Online pharmacy sites may send products that are fake, have dangerous ingredients, do not meet FDA standards or are past their expiration date. In order to make sure you and your elderly loved ones don't fall victim to pharmacy scams, or worse jeopardize your health, it is important to take the following precautions:
Verify the online pharmacy's authenticity: Make sure the online pharmacy you are looking at requires a prescription from a licensed doctor. If the website will provide you with drugs based on an online questionnaire, it is usually a sign the pharmacy is bogus. When filling prescriptions it is best to purchase your medications from places in which the pharmacists and physicians consult about dosages and reactions.
Locate Contact Information: Before trusting your prescriptions with an online pharmacy make sure the contact information for the site is readily available. You should be able to easily locate an address and telephone number, if you cannot find this information, do not trust the site.
Make sure the website is secure: Do not give out personal information such as your Social Security Number, credit card or health information unless you have verified that the website is secure. Read the website's privacy policy as well.
Ensure your order can be tracked: Only purchase medications that allow you to track your order through an external source like the USPS, FedEx and UPS. If your order does not arrive at your doorstep, you will be able to track where it went.
Only use pharmacies that are certified by the National Association of Boards of Pharmacy: Sites that are certified by the NAPB display the Verified Internet Pharmacy Practice Sites seal. The seal means that the site meets state and federal requirements. If you are purchasing medications from a Canadian site make sure it is a member of the Canadian International Pharmacy Association.
Following these guidelines will put both you and your loved ones in less risk when using online pharmacies. Ensuring the pharmacies you use are trustworthy will save both your health and your money. If you run into problems with online pharmacies, be sure to notify the FDA at 301-443-1240.