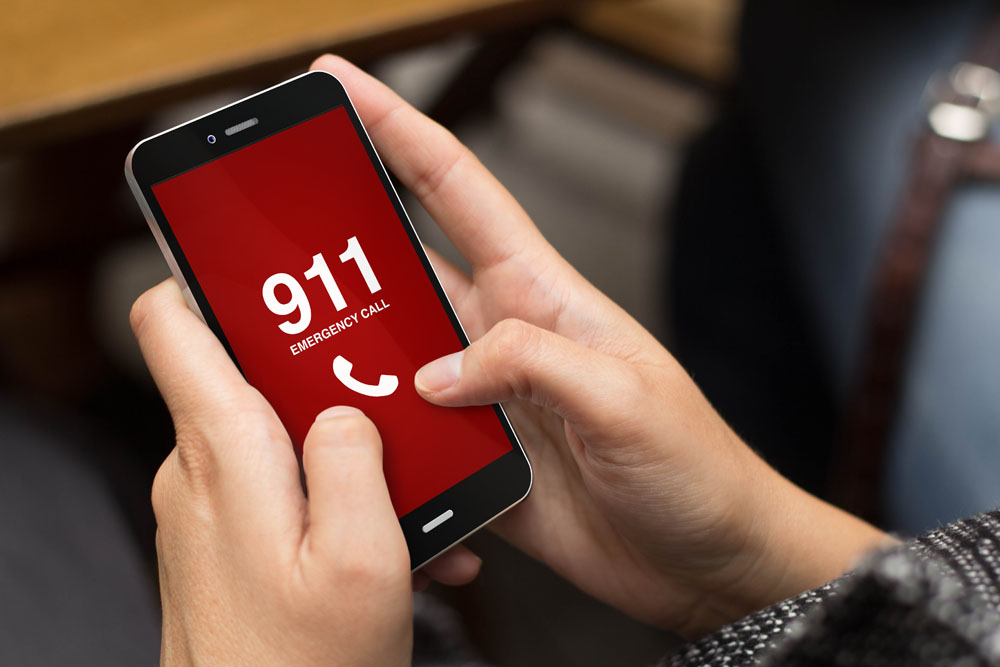 In 1968, 9-1-1 became the national emergency number for the United States though it did not become widely known or used until the 1970s, even into the '80's. The 911 system was designed for landline telephones but landline phones are not in use as they were decades ago. With many households canceling their landline systems in favor of a cell phone, the accuracy and effectiveness of 911 comes into question.
Cellphones do not automatically send location information when you dial 911 making it less effective than most people assume. If the system returns a location at all, it can take minutes to transmit the information – minutes that could be critical! In cases where a location isn't transmitted to the emergency responders, cellphone towers can provide an estimated location but the use of nearby cell towers isn't effective in many cases either. In fact, the trade organization, CTIA, The Wireless Association, said that, until recently, "the cellphone-to-911 location technology being used was meant for outdoor use and simply doesn't work as well indoors". Many times, the 911 call ends before a caller is located. This should cause concern on the part of all citizens.
Is there a fix?
The FCC and the four largest cellphone carriers indicate that they are working to address the problem, suggesting that location data for 911 calls should be delivered for 40% of all cellphone calls by 2015 and 80% by 2021. This still leaves many people without reliable assistance for many years to come. Even David Simpson, a retired rear admiral who is chief of the FCC's Public Safety and Homeland Security Bureau, acknowledged the system is not capable of solving the problem sooner.
For the Elderly
It's true that many elderly individuals still have landline service but that number is dwindling. In the cases where a landline is present, 911 should work with accuracy. But what about those who have opted to give up their landline for a cell phone or those who have medical conditions that make access to emergency services vital?
One of the best ways to provide access to medical care in an emergency is to equip your loved one with a medical alert system. At the push of the button on the pendant or wristlet, the system is activated and connects to the Care Agents in the response center. Because of the emergency profile each subscriber fills out, the care agents have information on medication, medical history, how to gain entrance to the home and more that can be provided to EMT's.
Medical alert systems with GPS and fall detection are also available providing assistance in the event of a fall or if your loved one is away from home. This service is invaluable as the device is worn on the body eliminating the need to find your cell phone to call for help.
Where access to emergency assistance is a concern, and that's true for all of us, be mindful of the limitations with cell phone / 911 technology. Consider a medical alert system to provide immediate access to assistance along with accurate location information and medical history.