How a Heart Healthy Diet Impacts You and Your Loved One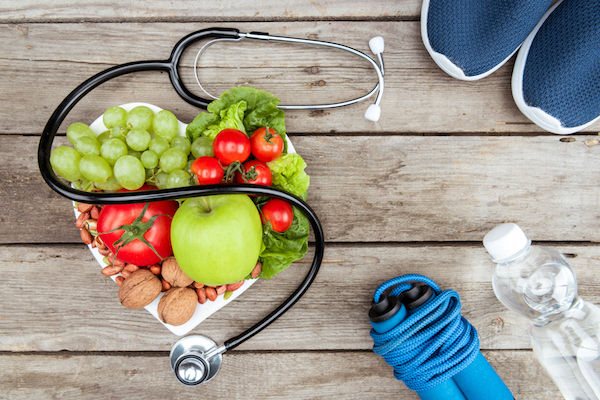 Maintaining a healthy diet can significantly reduce you and your loved one's risk of heart disease. Poor nutrition and deficiencies in the diet are detrimental to heart health. Choosing a heart conscious diet should center around decreasing saturated fat intake, reducing sodium levels and maintaining a healthy weight.
If you, or your loved ones are in the process of refocusing your dietary needs to sustain a healthier lifestyle, the following recommendations will help in reducing heart disease, heart attack, stroke, high cholesterol and high blood pressure.
Fruits and Vegetables: Both are key to a heart healthy diet. Fruits and veggies are good sources of fiber, vitamins and minerals and are low in fat, calories, sodium and cholesterol. The average individual should consume five servings daily and those with a heart condition are advised to increase their intake to 6-8 servings.
Grains: Low-fat breads, cereals, crackers, rice, pasta and starchy vegetables (i.e. peas, potatoes, corn, winter squash and lima beans) are high in B vitamins, iron and fiber. However, you should be careful to avoid eating too many grains as they can lead to weight gain.
Healthy Proteins: Meat, poultry, seafood, nuts, eggs and lentils are all good sources of protein. When it comes to eating meat avoid duck, goose, high-fat meats, prepared meats (i.e. sausage, hotdogs) and high-fat lunch meats. The size of your meat serving should be no larger than a deck of cards, and all visible fat should be trimmed before the meat is cooked. It is also recommended that individuals eat two servings of fish per week, and that you eat meatless meals a few times per week. Milk, cheese, yogurt, and buttermilk are also good sources of protein, calcium, and vitamins A and D as long as they are low-fat or non-fat.
Fats, Oils and Cholesterol: Diets high in saturated fat cause cholesterol to build up in the arteries, putting you at risk for a heart attack or stroke. A healthy diet should be limited to a total fat intake of 25-35 % of your daily calories, while saturated fats should only comprise 10 % of your daily total. Foods with a lot of saturated fats include animal products like butter, cheese, whole milk, ice cream, sour cream and fatty meats like bacon. You should also avoid trans fatty acids, which are unhealthy fats that form when vegetable oil hardens in a process called hydrogenation. Foods with trans fatty acids include commercial baked goods (donuts, cookies, crackers), processed foods and hard margarines.
Other Tips to Keep Healthy:
Exercise daily, for at least 30 minutes if you are able.
Cut down on salt, and check nutrition labels for the sodium content per serving.
Limit the amount of alcohol you consume. Women should not exceed one drink per day and men should not exceed two.
Cigarettes can cause poor blood pressure and should be avoided.
Sodas, coffees and teas should be minimized to avoid the adverse stimulants caffeine places on the body.
Living a heart healthy lifestyle will help you avoid obesity, type two diabetes, osteoporosis and some forms of cancer. Your body and your loved one will thank you for the newly adjusted lifestyle.