Money Saving Tips For Holiday Meal Planning
The holidays are a time for family get-togethers, and those times together typically mean you will be gathering for a meal. Regardless of whether you're hosting a holiday meal, a birthday, or any other gathering of friends and family, with pre-planning you can offer a holiday meal on a budget.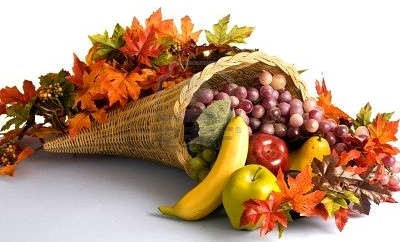 Here are our tips for doing just that:
Start early. If you plan ahead for upcoming gatherings you can put together a menu and start buying ingredients a little at a time. Chances are any meal you're planning will consist of non-perishable items that can be purchased and stored. Check the supermarket ads and purchase items that are on sale. Don't forget to check your pantry or freezer to make certain you don't have items already there that could be a suitable substitute and then readjust your menu.
Did you know that frozen turkey or smoked ham can last for up to nine months in your freezer? Because of this, it makes sense to purchase these items when they're on sale and that usually happens around the holidays. Stock up on canned goods when they go on sale, check the expiration dates and chances are you can keep them in reserve for your holiday gathering.
Check the produce section and buy in-season fruits and veggies to act as side dishes or even main course offerings.
You don't have to be an extreme coupon-er to take advantage of coupon savings. Scour the Sunday newspapers and clip coupons for items you can use in your meal planning. Don't forget to go online to check for in store coupons as well. Take advantage of store loyalty buying programs as they offer lower prices, money off other items, or in some cases the ability to save up the points and use them toward specific food items.
While it's tempting to purchase extreme amounts of food, unless you are a) certain it will all get eaten or b) you will send plates of food home with the guests, buy what you think you will need for the meal so you don't have to waste food.
Are there substitutions you can make for some of the ingredients you're going to use in the meal? Don't forget to check store brands and compare the prices and ingredients to that of the national brands, the money saving differences can be large while the difference in taste barely noticeable.
Start making that holiday menu now and save money on the meal planning budget. Doing so will also cut down on the stress so often associated with last-minute grocery shopping.