Helpful Technology For Seniors Heading Into 2021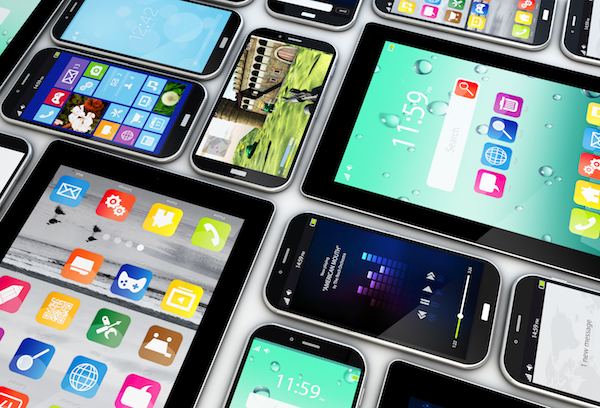 2020 was a year of profound change for most Americans. While negative news surrounding COVID-19 dominated the headlines, some stories were a bit more positive. Among the most interesting developments was the mass adoption of new technologies and services.
Seniors particularly benefitted from last year's innovations. And fortunately, the trend seems likely to continue into the new year. Here are helpful technology solutions to assist loved ones and friends as we welcome 2021:
Zoom
Some readers may be tired of hearing about Zoom. This video communication platform has become so commonplace, many people now use the company name as a verb! But much of Zoom's growth came among an older population that had previously been slow to technology adoption.
Zoom is particularly helpful for aging Americans since the interface is user-friendly and intuitive. Unlike some video-communication solutions, it doesn't require complex downloads or additional hardware. Furthermore, Zoom is free to use in most day-to-day capacities, such as interacting with friends and loved ones. For families that haven't yet introduced older relatives to Zoom, 2021 might be a good time to take the plunge.
Senior-Friendly Tablets
Zoom and other "apps" are great for integrating aging and home-bound folks into daily activities while adhering to COVID-19 social-distancing guidelines. But they can't be accessed without the right hardware. Many younger people take smartphones and tablets for granted, but "Grandma" might appreciate one that suits her needs and comfort level.
Senior-friendly tablets, such as GrandPad, empower less tech-savvy Americans to stay connected to the internet and outside world. The applications are pre-loaded and don't require complicated downloads. Yet, they are robust and include most desired functions, such as video chat, internet browsing, and email access. Also, GrandPad announced they plan to integrate Zoom into their 2021 device.
Phone App Delivery Services
Old habits are hard to break, and some of us probably know seniors who still haven't transitioned to smartphones. But technology adoption is increasing. Folks of all ages are quite capable of embracing new solutions when given the opportunity and a bit of instruction.
From DoorDash to InstaCart, food and shopping delivery options abound. Some of these require access to smartphone apps, while others are available online. Either way, these services are generally easy to use and intuitive. 2021 might be a good year to teach aging loved ones how to leverage such resources. The minor investment in time and energy is a gift that will keep giving and will also help to keep vulnerable family members compliant with COVID-19 social-distancing guidelines.
Virtual Assistants
The idea of a "virtual assistant" once seemed the realm of science fiction novels, but now these tools are integrated into Americans' daily lives. From Amazon's "Alexa" to Apple's "Siri," virtual assistants make life easier for all people by responding to voice commands. And they particularly support the activities of society's most vulnerable.
The great thing about virtual assistants is that they have wide application. An older adult might ask Alexa to turn on her television and play a favorite sitcom. But she can also use the technology to identify nearby pharmacies and conduct online searches. Virtual assistants have far-reaching abilities that especially aid people with physical limitations, and visual impairment.
Ring Video Doorbell
There used to be a time when "hidden-camera" shows were all the rage. A television studio would rig a room with cameras and secretly film unsuspecting participants' hilarious reactions to absurd, scripted shenanigans. But in the days of camera phones and social media video uploads, that long-lost era seems archaic. Cameras are everywhere, and many Americans now rely on them to ensure safety and convenience in the home.
Ring Video Doorbell is one of the most popular home-based camera solutions. It adds a layer of security by filming people who approach the door and wards of "porch pirates" who seek to exploit the afore-mentioned home-delivery trend. But for seniors and vulnerable populations, Ring and similar technologies also help prevent dangerous falls.
A properly placed camera with instant video feed accessed by a tablet or smartphone allows an aging loved one to vet visitors from the comfort of her chair, reducing the risk of injury. The technology can also be used to remotely grant access to invited guests through compatible "smart lock" systems. Finally, Ring may even be linked to a "virtual assistant" tool, such as Alexa, for greater convenience and safety via voice commands.
Digital Pill Dispensers
From phones to televisions, and door locks to refrigerators, everything seems to be getting "smart" these days. And pill dispensers are no exception. While some people still use traditional pill boxes, many have found value in digital solutions that administer medications in accordance with a pre-programmed schedule.
These devices are filled with medications and dispense them, along with sounding reminder alarms, at specified times. One option, the Hero Pill Dispenser, can hold up to 90 days' worth of ten different medications. The result is improved medication adherence per physician dosing guidelines. And digital pill dispensers are even more effective when paired with medication reminder services, such as daily check-in calls offered by LifeFone.
Personal Emergency Response Solutions (PERS)
PERS technology has been around for years. For example, LifeFone started way back in 1976. But families shouldn't be fooled by the industry's long history. As with some of the other discussed solutions, PERS technology continues to evolve over time.
Many people view senior emergency response solutions as primarily fall-alert tools. While LifeFone does provide fall-alert detection and emergency response, its available features also include fire, smoke, and carbon monoxide detection. In addition, LifeFone offers a phone app that allows families and friends to better monitor loved ones' well-being. Subscribers can even opt for "on-the-go" technology, which provides a virtual safety net for seniors who venture outside the home.
Final Thoughts
Unprecedented events often alter the course of history forever. And while Americans are hopeful for a return to normalcy with COVID-19 vaccinations and a new year upon us, habits established during the pandemic will likely continue. And that's not necessarily a bad thing; especially when it comes to seniors and vulnerable patient populations embracing the aid of technological solutions!
If your patient, friend, or loved one can benefit from industry-leading emergency response technology, be sure to call LifeFone today to explore a wide range of effective and affordable solutions!