Four Signs To Gauge Your Loved Ones' Health After The Holidays
The Holidays are behind us. It's time to take a breath, and look forward to the new year. As a caregiver, not only do you think about your health, but also the health of your loved one for whose care you are responsible. As is often the case, the holiday season takes a toll on our health. It can also take a toll on the health of those in your care. You may be wondering; how do I gauge their health? We have four signs to gauge your loved ones' health.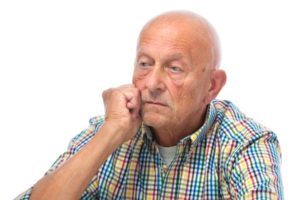 While being surrounded by family and friends over the holidays is good for everyone, it can also be a time of stress. The older we get, the more stressful these times can be. Not only does stress take a toll on health, the weather and food also do. Watching for signs of health issues is up to you, because often, your loved one will try to hide that they are experiencing any negative physical or emotional symptoms.
Signs like:
Swollen ankles
This can be a sign of not enough water, high blood pressure and/or blood clot, or diabetes. Ensure that your loved one is getting enough water, and if they've been prescribed any medications, ensure that they are, indeed, taking them. It's easy to forget to take medications, especially over the holidays.
Lethargy/Tired during the day
Certainly, the holidays could have simply worn your loved one out, and they just need to get 'caught up'. Be aware of them seeming lethargic or more tired throughout the day. Both could be signs that they aren't sleeping well at night, mild depression, or perhaps their diet needs to be examined to see if they are eating properly or enough.
Forgetfulness
Everybody forgets things sometimes. If your loved one seems more forgetful, or distracted after the holidays, this could be a sign of early onset dementia, or perhaps they simply need some puzzles and games to help re-train their brain.
Not eating properly
If you notice that your loved one is not eating as they were before the holidays, you may want to take note. On the one hand, they could easily be sick of food. Typically, everyone over eats at this time of the year. Though, not eating properly can also be symptomatic of gastro-intestinal issues and depression.
These four signs to gauge your loved ones' health can help you, as a caregiver, know if you should keep a watchful eye on them, or seek immediate medical attention. You know their habits best of all. At LifeFone, we want you and your loved one to have a happy, healthy, new year.