Fun Gifts That Help Seniors to Live Healthier Lives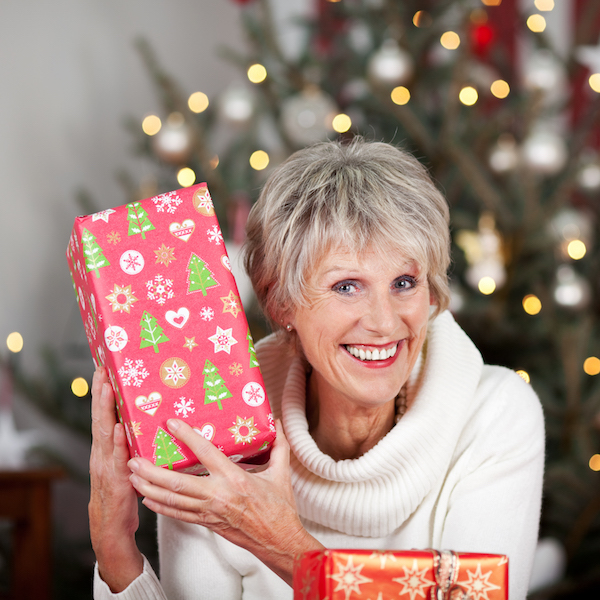 When you love someone, you want them to live their happiest and healthiest life at all times. As you look for ways to help the senior loved ones in your life stay on track with their physical activity, look for products that can help support their well-being. LifeFone wants to help, so look into the following gifts which are great for seniors looking to make their fitness routines as fun as they are challenging.
A Bike Trailer for Their Furry Friend
Pet owners adore their pets, seniors who cycle love their bikes. Why not combine those interests? If your senior hates being separated from their dog or cat but loves to roam the outdoors, give them a bike trailer. These connect easily to bikes, so they are not limited to walking for outdoor recreation with their beloved pet.
Before purchasing a bike trailer, it is important to reflect on which kind would be best for your senior as well as read reviews and check prices. Some important questions to answer include how large the pet is, what kind of terrain your senior bikes on, and how often they will use it. Once those are answered, try looking at bike trailers by brands like InStep, Aosom, and Schwinn.
Wristwear Perfect for on the Go
If your senior loved one is always on the go, why not get them a gift that goes with them? A medical alert system can be an ideal choice, since seniors can access help with the simple press of a button. Fall detection is even an option, so it's a great way to show your senior loved ones you care, and provide yourself with some peace of mind.
Smartwatches are another great portable piece of tech that is lightweight and performs a variety of tasks.
A Smart Speaker for Music Fans
Smart speakers are a growing industry that can be great for seniors. According to AndroidPit.com, they are great for seniors who have a vision impairment, Parkinson's disease, and other conditions as they are voice-activated. They can help remind seniors to take their medicine as well as dimming the lights, changing the home temperature, and set their daily schedules. They are also a great device for seniors to play their favorite music.
Some of the best smart speakers include those by Sonos, the Apple Home Pod, the Amazon Echo, and Google Home. Pick out the best one for your loved one and ask it to play their favorite song.
A White Noise Machine to Help With Sleep
Sleep is crucial to the young and old alike. According to MedicalNewsToday.com, good sleep promotes better productivity and concentration, encourages better workouts, and even lowers the risk of heart disease.
Older adults, in particular, need to pay careful attention to the amount of sleep they get each night. People in the 65 and up crowd tend to suffer with issues such as insomnia, advanced sleep phase syndrome, sleep apnea, and other sleep disorders more often than their younger counterparts. Further, seniors often take prescription medications that can negatively impact the quality of their slumber.
For those who may need help when it comes to sleep, look towards the white noise machines which create high-pitched static sounds that can help people fall and stay asleep. Per Tuck.com, some of the best white noise machines include those by Sounds & Sleep, Marpac Dohm, and Big Red Rooster. The machine by Sleep & Sound also has natural sound options as well. Gifting a white noise machine will make your senior sleep well at night and work well during the day.
Health spreads across all areas of the day and night. As you look for ways to keep your favorite senior healthy, make sure to give them tools they can use around-the-clock. And connect with someone on our team for more information on how you can support your senior loved one in their pursuit of a healthy life.