Full Time Caregiving – Is It Time?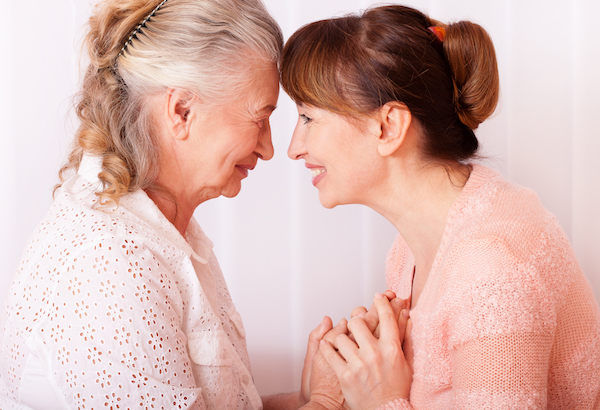 Determining if the time is right for your loved one to have full time caregiving can be difficult. The burden to make that decision usually falls upon family members to recognize the signs that their aging parents may need some help. At LIfeFone, we have some questions to help you make that determination.
Are they able to take care of themselves?
Pay close attention to their appearance. If they seem to be failing to take care of simple routines such as bathing, brushing their teeth and other good hygiene practices, this could be a sign that they may be experiencing feelings of depression or showing signs of a physical ailment.
Can they take care of their home?
Is the laundry piling up? Is the garden overgrown? What about the garbage – has it been taken out of the home recently? Any of these changes in the way your loved one does this around the house could provide clues to their health.
Is your aging parent safe on the road?
How is their eye site? If they are suffering from poor vision, it may be time that they stop driving. Or, are they showing signs of confusion? Also, the time it takes for your loved one to respond to situations on the road slows down as they age. It may be time that they stop driving.
Are they remaining socially engaged?
It's important to understand your loved one's activities. Are they staying connected with friends? What about hobbies and activities outside of the home? If they've given up on spending time with others, this could be a sign that they need help. It may be as simple as their ability to get to where they want to go, and need some assistance with that.
Have they lost weight?
Losing weight without trying could be a sign that something is wrong. Weight loss could be related to many factors, including trouble cooking, loss of taste and smell, or an underlying condition such as dementia, or depression.
All of these could be signs that it's time to consider having someone step in as a caregiver. No matter how you arrive at the decision to take action, it's important that to start the conversation early. Doing so can make planning less overwhelming, for you, and for your loved one. Helping them preserve as much independence as possible is important to them, however, their safety at home is also important.
As your loved one transitions from a life of full independence to one where they need a caregiver, it's good advice that you also consider getting a medical alert device from LifeFone to add another layer of protection.