The Financial Perks Of Aging
Chances are you are long past the time when the cashier asks for your identification when you buy a bottle of wine. Be prepared, though, to show a card to prove you're old enough to request discounts and other perks for "seniors." Keep in mind that some of these perks are offered to "seniors" who are 50-years-old while others are offered only to those 62 and above.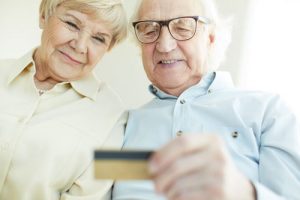 What are some of the financial perks you may experience as you get older? There are several and we offer this brief list of discounts and benefits you may want to look into:
Ask for "senior discounts" when you go out to dinner. Many full-service and fast food restaurants offer discounts and all you have to do is ask.
Your car insurance rates may be lower. Many insurance companies offer discounts to drivers 55-years-old and older. Taking a driving class can also reap you lower premiums.
Ask for discounts when you travel – airfare to rental cars to hotel rooms typically provide discounts. Greyhound bus also offers discounts on tickets.
If you're older than 50, you may be able to add more to your retirement accounts; check with your accountant to find out the particulars on this perk.
You may be eligible for tax breaks on your income taxes. Ask your accountant about this potential financial perk as well.
National parks offer discount rates to people age 62 and older.
You might be able to use public transit for free or for a reduced fee.
Many colleges allow seniors to take classes for free or for reduced tuition. There is also an entity, Osher Lifelong Learning Institute, that sponsors programs for people 50-years-old or older with an annual membership fee.
Be on the look out for signs that announce discounts for seniors and ask for all that you're entitled to!