Celebrate National Family Caregivers Month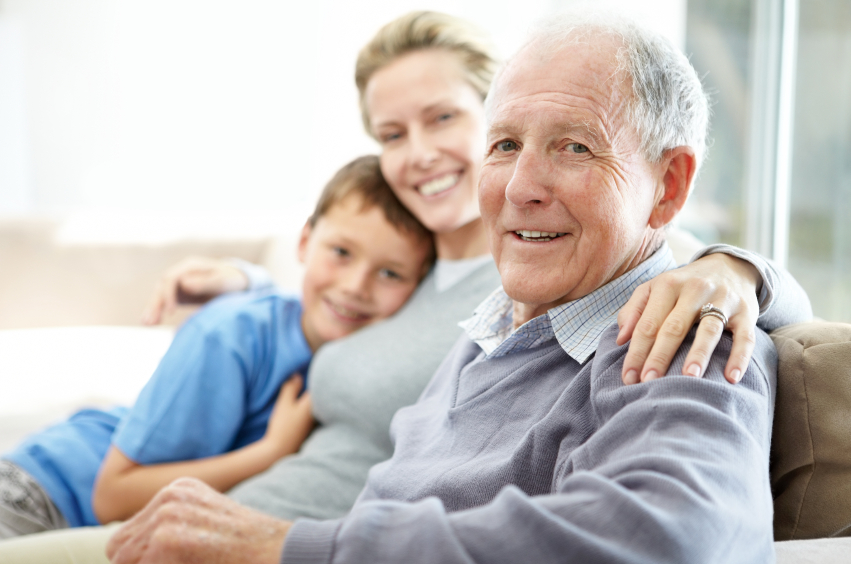 Did you know that there are more than 50 million Americans who provide care to an aging or ill family member? The value of the services they provide are estimated to be more than $300 billion annually, but the value to caring for a loved one goes beyond the monetary. Many caregivers feel the need to give back to their aging parents and happily take on the role of caregiver.
Even those individuals who step into the role of caregiver will share that there are times it is emotionally and physically draining and this could be especially true for those who are in the Sandwich Generation (caring for their own family in addition to aging parents). November has been set aside as a time to recognize and thank those caregivers who, for the most part, toil away unnoticed.
November is National Family Caregivers Month, a time set asisde to recognize those who give so much of their time and energy. How can you celebrate a caregiver in your family or circle of friends? Here are a few ways to let them know you appreciate all that they do:
Send a card to let them know you're thinking of them. Have a bouquet of flowers delivered.
Offer to help with household chores or even decorating for the holidays. Caregivers may simply not even think of getting out the holiday decorations because they are so focused on caring for their loved ones.
Volunteer to care for the relatives while your friend or family member, who typically has the caregiver role, can spend time away. Offer a gift card for a massage or even movie tickets so they can fully enjoy a day away.
Prepare a meal, either for the caregiver or for the family he is caring for and drop it off. A thaw and heat meal could be a small miracle on a busy day, especially if the caregiver has children at home.
Encourage the caregiver to seek out local senior service agencies and ask what kind of services they offer that could provide assistance. For example look for a Meals-on-Wheels program that could deliver meals during the week, look for someone who could come in and help with housework or yard work or even meal preparation. Better than encouraging the caregiver to do this, pick up the phone and gather the resources and present them to the caregiver and leave it in their hands whether they choose to avail themselves of these services or not.
Offer to take the aging relative to their next doctor's appointment or to the grocery store.
Ask the caregiver what they want help with. They may not feel comfortable reaching out and asking, but there could be items they need assistance with but are not certain where to turn.
Purchase and pay for a year's worth of a medical alert device like those offered from LifeFone. This is a gift that keeps giving year-round and will offer peace of mind to both the caregiver and the elderly relative in need. With this personal medical device, all parties can rest assured that if there is a medical emergency and the caregiver isn't present, their loved ones are never without access to help.
Remember, caregiving is a year-round task for many individuals and while November is set aside to recognize those who toil behind the scenes, reach out to them any time of the year and offer a helping hand.