Everyday Household Health Dangers
Not to be alarmist, but there are household health dangers that lurk in your household that you aren't even likely aware of – we weren't! Consider this: you watch what you eat, you drink filtered water, you are diligent in the use of your seatbelt and you exercise daily.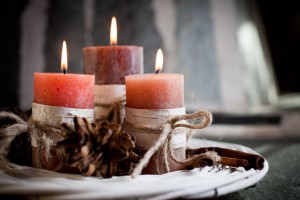 Here are a few items that you probably have in your house that you may want to rethink:
A pizza box. Because many of these boxes are greaseproof, they may contain PFCs. Perfluorinated compounds have been associated with adverse health impacts such as thyroid, obesity, cancer and high cholesterol. PFCs are also found in carpet cleaning compounds, many take-out boxes and furniture. Toss that pizza box into the outside trash.
Scented candles will help you unwind and de-stress, but some of those candles contain unhealthy chemical compounds. If you find your eyes and throat are irritated it could be because of the compounds in the candles. The mere fact of burning a candle can also lead to particle pollution in your home.
Many items from the "dollar stores" come in packaging that has questionable chemicals including phthalates, lead or polyvinyl chloride plastics. If you purchase items from there, remove the packaging, toss it out into an outside garbage container and thoroughly wash your hands. Children are most at risk from illness from these chemicals.
Antibacterial soaps sound like a good idea. The risks associated with using these soaps too frequently means that your body will have a harder time fighting off bacteria because your body may develop an increased antimicrobial resistance. Additionally, if the antibacterial soap contains triclocarban it can lead to unwanted hormonal implications as they can impact your thyroid.
Being aware of what is in your home can help you lead a healthier, happier life! If you care for an elderly person, it may be wise to look through their cupboards and junk drawers to be sure they aren't saving things that could be causing them health issues!