Essential Elements of a Medical Alert System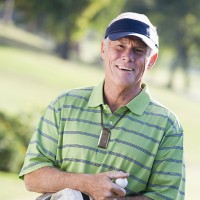 What are the components of a quality medical alert device? Do you know what to look for?
Choosing the best medical alert system is a necessity. At some point, every senior who wants to continue living in their own home well into their golden years without having to worry about the risk of a medical emergency needs to have one.
The problem is finding the best system for you.
I want to share with you my experience in the world of medical alert systems and help you determine what to look for. Here are some essential elements that you should look for.
Company Background and Customer Service
The first thing you want to consider is company history. Alert systems aren't always about the equipment or the technology involved.
Beyond the alert device you receive, an alert company provides a vital service. They are the people who guarantee that your equipment will function properly and the people that will pick up when you press the "help" button on your alert base station or monitoring device.
You want a company with 24/7 operations, well trained operators that you know you will be able to understand; don't consider a company that outsources its operations to another country.
Personally, I recommend companies that own their own call centers. That way, you know right up front that they do their own training and that the company you are doing business with is responsible for the center that will answer your call. Many companies outsource their operations to other US-based call centers.
Do your research. Choose a reliable company with a history in the industry that owns their own call centers.
Technology
Technology is the part of the puzzle that most people focus on. Beyond determining if the company is credible and the call centers are company-owned, you'll want to make sure that you are receiving the latest, most reliable, and trusted medical alert device.
Devices come in a variety of styles. Base station models with included pendants or wristbands that allow for remote operation are the most popular.
One of the most important decisions on base station and pendant technology is range. You'll want a device that will accommodate for the size of your home and maybe your yard. Most systems are effective in the 400-500 foot range, meaning that the remote pendant will work 500 feet from the base station unit.
The best devices offer a range of over 1000 feet. The best I've seen on the market is 1500 feet.
Do You Need a Cellular Base Station?
Many people are doing away with landline telephones. Some emergency alert providers can't provide service without a landline.
If you want to install an emergency alert base station in a room or home without a landline telephone, you need to check to see if the company you choose offers cellular technology.
Search for providers that have 3G cellular base stations. These devices will provide connectivity as long as you can get cell phone reception at your home. Most cellular stations rely on the AT& T mobile network.
Additional Emergency Features
Some medical alert systems can provide more than emergency medical coverage.
LifeFone's newest system, the VIPx is the smallest, lightest, most powerful mobile medical alert. The two-way voice pendant with GPS service protects you 24/7 both in your home and anywhere you go in the U.S. provided there is Verizon or AT&T cellular service in your area (it works with LifeFone's cell phone service, not yours).
This system offers an optional VIPx Caregiver Mobile App that works in tandem with the VIPx to offer increased peace of mind for subscribers and their loved ones. The VIPx Caregiver Mobile App enhances the experience with the VIPx device by offering helpful information at a glance for caregivers for an additional $8/month.
Do Your Research
The most important thing to remember is to research your options completely. Think about the company you want to do business with. These are the people you will rely on in an emergency.
Here are some questions to ask while researching:
Does the company you're considering have a long history in the emergency alert business?
Do they provide the technology you need?
Are they accredited by the Better Business Bureau?
It's worth the time to investigate your options completely. This could be a life-saving decision.
Author: John Clinton, In Home Safety Guide
About John
John Clinton is the co-founder of inhomesafetyguide.com, a review and resources site specializing in medical alert systems.