Create Lasting Memories this Thanksgiving
The holidays always provide a much-needed respite from the hustle and bustle of daily living, along with the perfect opportunity to savor the company of your loved ones. While filling up on turkey, take the time to embrace the holiday's intended purpose and give thanks for the people in your life by creating lasting memories this Thanksgiving.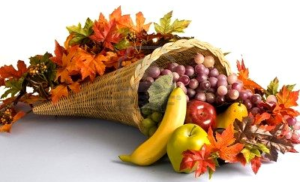 Having your elderly loved ones at your holiday celebration provides the perfect opportunity to learn more about your shared history and your loved one's time-honored traditions. With all the wonderful aromas and amazing delicacies Thanksgiving offers, don't forget to chronicle the family recipes served at this year's feast. Recipes are an extremely important heirloom that are often overlooked. Making sure you know all of the secret ingredients to your family's signature dishes will allow you to pass down your family's delicious favorites for generations to come.
The holidays are often among the few times a year that all of your loved ones are together in the same household. Celebrating the holidays with relatives reminds us just how lucky we are to have all of the special people in our lives. When it comes to elders in your family, it is especially important to cherish the remaining years you have with them. Consider bringing a video camera to this year's soiree in order to capture family stories, with their voice, image and personality captured on film for years and years of viewing. No other device encapsulates the essence of your loved one like a video. Videos provide a unique opportunity to relive special memories that you otherwise cannot physically attain.
Your loved ones serve as a wealth of knowledge regarding your ancestry as well. Ask them about a great great-grandmother or a great uncle and they will unleash countless stories and anecdotes. Tracing ones' family tree is a revealing and enlightening experience. Encourage your loved one to trace your family's history through the generations so that you can gain more insight into your roots. Numerous resources exist to help you with this venture including Ancestry.com, Family Tree Maker and Legacy.
This year while surrounded by your nearest and dearest, use the opportunity to live in the moment and create lasting memories. Since many of us do not get to see our families as much as we would like to, it is important to savor the time that we do have. Have a wonderful Thanksgiving this holiday season!