Five Tips To Aid In Planning For Aging At Home
As many Baby Boomers are discovering, caring for aging parents is not an easy undertaking. This is due in part to aging relatives who are unwilling or unable to age gracefully, either because they ignore it or refuse to make changes to accommodate their aging. Regardless of how healthy and in-shape your parents may have been in their younger years, they need to understand that the aging process affects everyone and changes need to be made to take this process into consideration.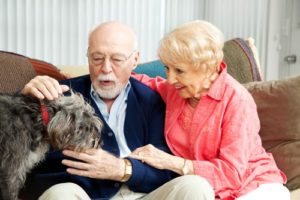 Some items that seniors and their caregivers may not think of when it comes to aging, but that they should address before concerns arise are for aging at home as follows:
Denying that aging is happening and that changes need to be made. Many seniors overlook or neglect health problems simply because they don't want to think that they are having these problems as they are getting older. Many seniors will put off going to the doctor until a condition has gone beyond a simple doctor's visit and escalated to the hospitalization stage. If you see your aging relatives' health conditions deteriorating, you need to be proactive and have a family meeting if necessary to help them face the issues.
No prior planning for an eventual health care issue. Denial is common when it comes to the potential for health care needs and emergencies arising as we age. You need to work with your aging relatives to take steps to have plans and procedures in place for when an emergency arises. One of the best steps you can take is have a home medical alert system put in place. These systems in which your relative will wear a medical alert bracelet or pendant offer round the clock access to a service that will be dispatched in the event of a fall or other health crisis. Once the button is pressed, customer service representatives from LifeFone put their training into action and offer assistance to the patient through placing a phone call, talking to the individual and if they don't answer the phone, emergency medical personnel is dispatched to provide assistance.
Refusal to ask for help. Your parents have always been the ones to provide help and assistance to you, their child, regardless of how old you are, it is difficult for them to admit that the tables have been turned and they now need help. You need to assure them that you're there to offer support and that your concern for their health is the utmost concern.
Being unaware of the service providers that are available. Until you need a home medical alert system such as LifeFone, chances are you never gave it a thought. A home medical alert system allows your relative to age in place, something that is very important to many aging adults, as it provides 24 hour a day peace of mind knowing that when you're not there, your parent is being monitored and at the push of a button assistance will be dispatched. Looking into hiring a home healthcare aide is also something to consider if no relatives live close enough to stop in and help out at least once a week. Errands, grocery shopping, cooking meals and other items can be taken care of by a home healthcare aide.
Giving up all they've worked for. Because your parents worked for years to put a roof of their family's heads, home ownership is a source of pride. Couple that with the fact that downsizing is difficult and people want to hold onto cherished items, and the idea of moving out of the family home and into a smaller one or an assisted living facility is not something your aging parents will likely embrace. Individuals want to keep their homes and might be unaware of the options available to help them do that. Researching the installation of home medical alert equipment and retaining the services of a home healthcare worker in the event no family member can take on the responsibility may offer the seniors in your life the option to age at home.
Being armed with options and having facts and figures at hand before you and your siblings approach your aging parents to discuss their plans as they age can help you make informed decisions that will be in the best interests of all involved.