7 Ways To Keep "Dad" Safe And Happy Father's Day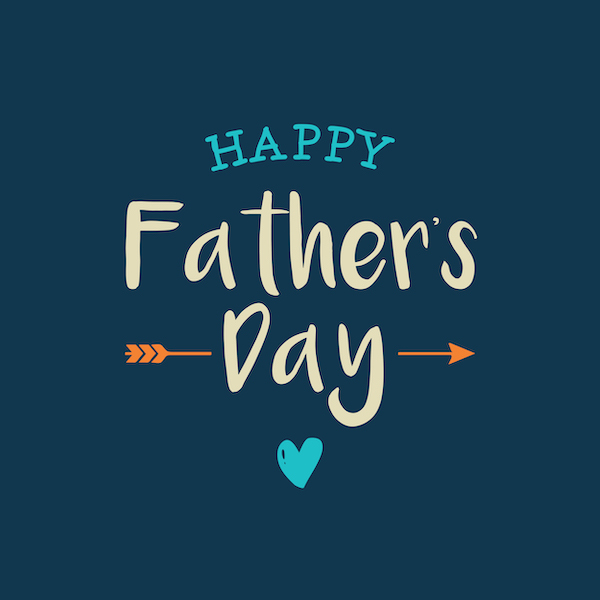 It's no secret people can fall into lifestyle habits that are hard to break. But older folks are especially likely to get stuck in their ways and even more so when it comes to adopting new, helpful technologies. Unfortunately, those who do often suffer from poorer quality of life and compromised health and safety.
As families celebrate Father's Day 2021 (June 20th), now's a good time to find ways to make "Dad's" life safer and happier. With a bit of investigation, many adult children will find their aging parent hasn't yet embraced widely-available tools. They will also learn there are easy and affordable ways to promote his safety — especially if he lives alone.
Here are 7 ways to keep "Dad" safe and happy this Father's Day and beyond!
Getting Connected – As stated, older folks are less likely to embrace technology than their younger counterparts. However, this gap has narrowed in recent years. Many people who work with seniors are surprised at the improving rate of technology adoption among aging Americans in 2021.
With that said, families shouldn't force their father to use every new device or smartphone app. Instead, they should encourage him to test the waters with those that are easiest to use and most helpful. First and foremost, "Dad" should have internet access. An internet connection can serve as his lifeline to the outside world, even if he's mostly homebound.
Second, families should highlight the benefits of email to their aging parent. Email allows for convenient communication and is very user friendly. If a senior can write his own letter and hand it over to the mail carrier, he can very likely turn on a computer and send an email.
Third, families should recognize the value in today's streaming services. Seniors are known to watch television the old-fashioned way, often only having access to local channels through an antenna. But it's very likely "Dad" would enjoy historical documentaries and other stimulating programming that can be streamed affordably through the internet. The key is to promote options that don't require expensive monthly cable bills.
Meal Delivery Services – Many seniors are familiar with "Meals on Wheels" and similar food-delivery services. But they may not utilize newer options that provide more variety, albeit with a cost. For older folks with a generous food budget, Uber Eats, Grubhub, and similar services can ensure they get healthy and tasty dinners delivered to their door whenever desired.
Younger Americans take these services for granted, but they may be novel for seniors. Family can even introduce their aging parent to the concept by treating him to the first delivery. Once "Dad" realizes the benefit, he may be more likely to use the service moving forward!
Uber, Lyft & Ride Sharing – Much like food delivery services, Uber, Lyft, and ride-sharing applications are often under-utilized by older folks. So, they may prove an untapped resource that can dramatically improve quality of life. An aging parent who no longer drives, can still get out and about without relying solely on the generosity of relatives, friends, and neighbors.
Short Uber trips are surprisingly affordable in most metropolitan areas. Perhaps "Dad" can rejoin his friends at the coffee shop with a quick Uber ride and a $5.00 fare. And if his prior transportation experience is with old-school taxis, he probably has no idea how convenient and affordable modern ride-sharing is.
Domestic Helpers – Smartphone app solutions continue to evolve with each passing day. In addition to food-delivery and ride-sharing platforms, new technologies also connect older folks with domestic worker services. TaskRabbit is one of the more popular platforms, but there are many others available for both Android and Apple devices. If "Dad" has trouble keeping up with his housekeeping or gardening, the right app service can connect him to qualified, vetted, helpers.
As with other smartphone app services, families should be very hands-on in helping an aging loved one use the technology. Once again, it may even be useful to treat "Dad" to the first service so he can appreciate the value. After that, he'll be much more likely to tap into the resource for future needs.
Senior-Friendly Travel – With society reopening from COVID-19 lockdowns and increased vaccination rates, seniors can travel safely once again. Some options are particularly well-matched for older folks and are quite affordable. Now might be a great time to help "Dad" book that Mexico or Caribbean cruise!
The psychological and health benefits of safe travel often go underappreciated. Cruise ships, for example, afford seniors the opportunity to stay active and exercise. They also promote social engagement and can lead to new friendships, which is especially beneficial to those who may have recently suffered the loss of a spouse.
Telemedicine & Virtual Care – Some new technologies directly promote health and safety. "Telemedicine" and "virtual care" tools are among the most helpful health-tech applications. So-called "wearables," such as the Apple Watch, can even monitor critical vital signs in real time.
Video technology can also be used for virtual check-ins to ensure an aging parent is safe and healthy. And "smart" medication dispensing technology can ensure "Dad" adheres to doctor's orders, thereby reducing his risk of a stroke, heart attack, or other medical emergencies.
Personal Emergency Response Solutions (PERS) – Personal Emergency Response Solutions, such as LifeFone, overlap with "telemedicine" technologies. However, they serve a specific function and are often more affordable than other virtual care services. LifeFone PERS, for example, is one of the best ways to ensure the safety of a vulnerable senior who lives alone.
LifeFone is well-known as an emergency response solution that will alert paramedics in the event of medical episodes or falls. But it can do much, much more. LifeFone also serves as a medication-reminder tool and alarm system. It even notifies homeowners to dangerous environmental hazards, such as fire and carbon monoxide. And for active seniors, LifeFone has an "on-the-go" solution that extends the virtual safety beyond the home!
Parting Thoughts
Father's Day comes around every year, so it's easy for families to regard the holiday as little more than an opportunity to take "Dad" out to lunch or dinner. But adult children can also use the commemoration as an opportunity to assess an aging father's well-being more holistically. Fortunately, many affordable technologies exist that can help improve quality of life and safety for older adults. And LifeFone PERS is one of the best ways to ensure a vulnerable patient's safety with minimal costs!
If your aging father, patient, or friend can benefit from affordable and comprehensive emergency response services, be sure to call LifeFone today for a free assessment!