3 Reasons Seniors Might Hesitate To Buy Medical Alert Systems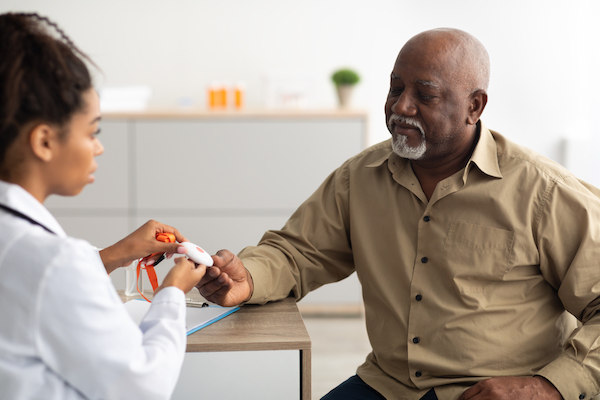 Grappling with the reality of aging is extremely common. This experience often stems from the varying degrees of independence that begin to shift as we move further along in life.
This fear may be expressed in the form of resistance, especially when it comes to accepting support for our health. When it comes to utilizing medical alert systems, some individuals simply may not feel ready.
Let's get familiar with medical alert devices and explore three reasons someone may hesitate to purchase one.
What is a Medical Alert Device?
A medical alert device is a system that will allow users to inform medical professionals of an emergency event or episode. Individuals make these calls when something traumatic or unexpected happens and when assistance is needed as soon as possible. A medical alert system has the potential to protect you or someone you love from everyday emergencies.
What You Can Gain from a Medical Alert System
There are many reasons to consider a medical alert system, especially if an individual is concerned about their everyday safety. Choosing to protect yourself from emergencies is intimidating, but also rewarding when navigating critical moments of independence. Investing in a medical alert system is a great precaution for those wanting to feel safe in their independence.
Three Reasons Seniors Hesitate to Use Medical Alerts
Fear of Losing Control
Many folks may resist a medical alert device because they think these devices take away from their self-sufficiency. Purchasing an alert device can make individuals feel that they are losing some of their independence and admitting to conditions that they may be uncomfortable talking about.
Remind yourself and loved ones that emergencies often take us by surprise. A medical alert device can provide security during unexpected, life-threatening emergencies without compromising a self-determined lifestyle.
Confidence in Health and Independence
Some individuals may be proud of their independence, and unable to accept the fact that many services for seniors could benefit them. This is a common perspective when considering the option of additional support.
In addition, they may feel they don't need a medical alert device or that they are not an ideal candidate for one. The reality is that any number of us could benefit from added safety, no matter what condition of health we find ourselves in. Having added protection is nothing to feel ashamed of.
Concerns of Appearing Old
You or your loved one may hesitate to purchase a medical alert device because of fear of being perceived as old or compromised. The trick here is to view a medical alert system as an advantage to your safety rather than a disadvantage to your appearance. There is no shame in receiving the care you need to feel safe and secure.
Explore Your Options
Understanding the facts about medical alert devices is a simple way to expand your perspective on safety. Take time to consider what you have to gain from the added protection of medical alert systems. This may help you accept support in your everyday lifestyle.
Protect Yourself with LifeFone
If you or someone you know is looking to increase their protection, consider LifeFone's medical alert systems for health and safety emergencies. Contact LifeFone today and find out how our d