Why Seniors Should Take Advantage of Telemedicine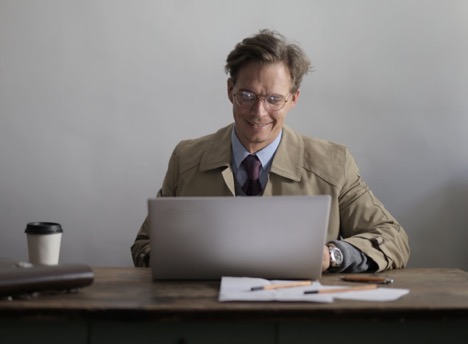 Have you ever wished that you could talk to your doctor without driving to the office? You can. Many seniors aren't fully aware of telemedicine just yet, but now is a great time to get familiar with the term and the practice.
What Is Telemedicine?
Telemedicine is the practice of using technology for consultations or limited exams by your healthcare provider. As long as you have a smartphone, computer, or tablet, you can be seen for a number of problems, including headaches, viral illnesses, and even minor injuries.
Medicare Coverage
Like a traditional doctor visit, telemedicine, also called telehealth, services are largely covered by Medicare. Starting at the beginning of 2020, Medicare even expanded its telehealth benefits, but you'll need to do some research to determine what your particular plan covers.
If you're not familiar with your Medicare plan, now is an excellent time to do your research. Keep in mind that Medicare's annual election period (AEP) begins on October 15. You have until December 7 to make changes to your current plan. Before you start looking into your options, make sure that you have your Medicare card, list of medications, and previous medical bills handy. These can help you evaluate what coverage you have and what you need, especially if you're looking to incorporate telemedicine services into your overall wellness routine.
Benefits and Disadvantages
For most seniors, there are definite perks associated with moving healthcare services online, including:
No transportation necessary. When you opt for an online consultation, you do not have to drive to your doctor's office. This is especially important if you are already unsteady behind the wheel and during times of inclement weather.
No waiting. Unlike a traditional physician's office, when you switch to telemedicine, your provider is likely working from their own home or a dedicated office. They will not have patients coming in and out, and they won't start your consultation until they have finished with the last. This means that you are not sitting in an office hoping they wrap things up on time.
Because you remain at home and your healthcare provider is likely working without a staff, you run very little chance of your personal conversations being overheard. And since telemedicine providers are required to follow HIPAA guidelines, you can be assured that your information is safeguarded.
Less exposure to germs and diseases. Doctor offices, while sanitized, are not exactly the most germ-free of places, particularly for seniors who may already be compromised. By sticking close to home, you avoid exposing yourself to other things that can make you sick.
Better care and health outcomes. Perhaps the biggest benefit for seniors of telemedicine is that it can result in better health outcomes. This is partially due to increased patient engagement and having greater access to healthcare.
One disadvantage to virtual healthcare is that it's not suitable for every situation. Your doctor, for example, can't complete any procedure that requires a swab, such as a flu or strep test. Other drawbacks are that you're reliant on the speed of your internet, and your primary health care provider might not offer online visits. This means you may have to make introductions and go over your healthcare history with a new doctor, nurse, or physician's assistant for each appointment.
Despite the few minor drawbacks, using your phone or device for some supplemental health care needs is a smart choice for seniors. It's covered by Medicare and is the path of least resistance when you need to be seen but don't want to expose yourself to all the germs lurking in your doctor's office.
*Image via Pexels