What is Mobile Personal Security (mPERS)?
So, maybe you've heard the term mobile personal security, aka mPERS, flying around, but what does it mean and why should you have it? Well, it means exactly what it says – personal security that extends outside the home – and accompanies you on the go! New technology such as LifeFone Mobile Alert™ is making it possible for anyone to carry their own personal security system via an application (app) on their smartphone. Yes! You heard, right! Mobile personal security applications are growing in popularity as more smartphone users, and there are 250 million of us out there, are installing and arming themselves with this valuable tool to use in any emergency.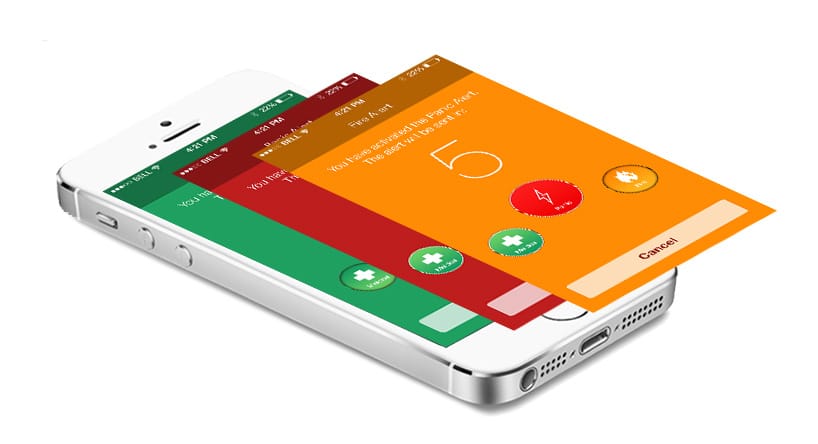 The overall number of crimes, accidents and situations that risk personal safety in the U.S. is staggering. According to the Federal Bureau of Investigation (FBI), there were an estimated 1,163,146 violent crimes committed nationwide in 2013 and of that an estimated 345,031 were robbery-related. Obtaining rapid response times to these situations can be the difference between life or death.
So how can your smartphone combined with this type of application help save your life?
While it may sometimes be difficult to call 911 with your phone in a precarious situation or extreme circumstance, a user of a mobile personal security app can, with one touch of a button, send out GPS detailed coordinates of their location to a professionally monitored call center. This "help or panic" button has proven to be a faster route to medics, firefighters and police officers than calling 911! Some apps even have the ability to send out notifications to emergency contacts registered by the user, provide call center professionals with additional and secure personal and medical information and provide two-way communications if necessary.
LifeFone Mobile Alert™ app comes with a user-defined panic plan that is initiated with one touch of a virtual button on a smartphone. With Mobile Alert™ if a user presses the button and the user is in distress or even senses danger, can't speak or needs medical attention, a signal will be sent to trained central station monitors who will send the closest available response team to that user according to the Google enabled GPS coordinates on their smartphone.
This is a revolutionary development in personal security and because the system uses Google maps, it is often far more accurate than calling 911. Until now, we have only looked to protect ourselves in our homes by installing security systems or in our cars with On Star and other systems – because there was no cost-effective and reliable option for security outside the home. Mobile personal security apps like ours have changed that for the better and provide a personal "On Star" system anywhere there is cell service.
As a mobile society constantly on the move and with security concerns rising, it's important to be armed with added protection and fast avenues to assistance when faced with scary or life-threatening situations. Especially in times of crisis, our smartphone is usually the closest thing we can reach to for help, making it the perfect tool for security. And, what's better than your personal security reliant on the one item you have with you virtually all the time – your smartphone. It's not only smart – it could save your life.
For more information on our mPERS features and how to get reliable personal security right on your smartphone, visit us at http://www.lifefone.com/apps.
Author: http://smartteksystems.com