Vacation Planning With The Elderly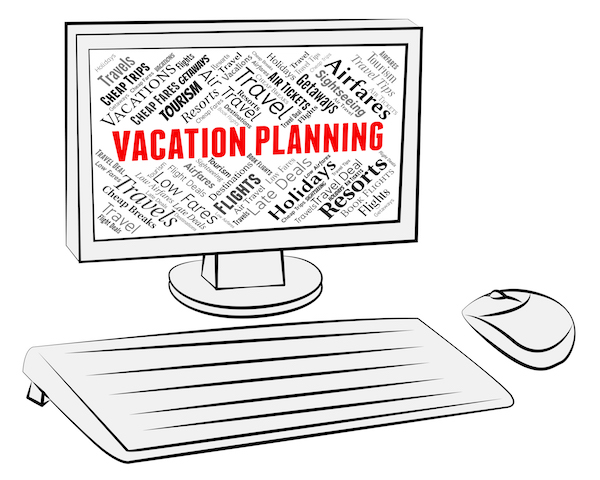 Whether you plan on taking your parent on vacation with you or setting up a support system back home, don't fret, you can still cherish your getaway.
While you may be filled with feelings of guilt if you choose to leave your loved one at home, it is important for you to re-energize, relax and recharge your battery so you can come back refreshed and ready to resume your caregiver role. These feelings of guilt are normal, and you have to find a balance between caring for yourself and caring for your parent to avoid caregiver burnout.
Set up a system of checks and balances if you are leaving your parent at home. A medical alert system from LifeFone provides immediate and caring assistance from trained emergency care specialists 24 hours a day. This way your parent can rest at home in your absence.
Hiring a home health aide for the duration of your trip may also decrease your uneasiness about leaving your parent at home. Home health agency costs range from about $15 to $40 or more per hour depending on location, services and training. However, these costs may be covered short-term by Medicare.
If you plan on taking your elder parent with you on vacation, it is important to obtain medical clearances from a physician to ensure the planned trip is realistic and appropriate for your family member. Physicians can also assist in ordering extra medication that may be needed for the trip and provide access to medical records in case of emergency.
It is also necessary to factor in additional time when traveling with an elderly family member. Airlines often offer priority boarding for special needs passengers and priority check-ins for wheelchairs and mobility devices. When driving, plan for additional stops. You may even want to consider renting a more spacious vehicle for the trip, or one that offers more accessibility. Prior to your actual vacation, try taking your parent on a shorter trip to a local destination to test the waters and see how they do in their new environment before going on an extended stay.
If you take the time to decide which option is best for your parent before buckling the kids in the car and slathering on the sunscreen this vacation season, you will have a much more enjoyable and relaxing vacation regardless of which route you choose.