The Benefits Of Volunteering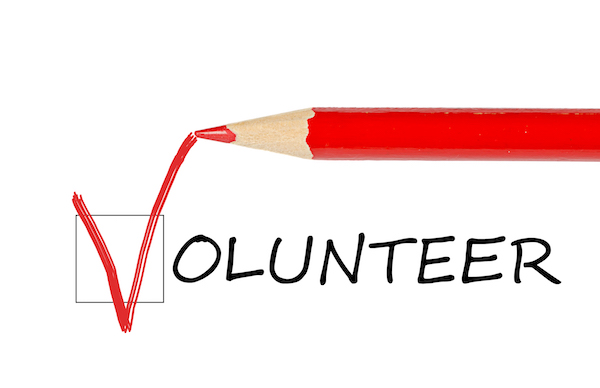 When retirement rolls around, many seniors are unsure of what to do with all of their free time; as a caregiver or family member, it's crucial that you help your elderly family member find ways to remain active and involved. Volunteering is a gratifying venue for many retired individuals as it gives them a way to give back to the community and gets them out of the house. Remaining active and involved and having a purpose in life, benefits your loved one in both mental and physical ways as well.
Studies have been conducted to show the benefits of volunteering. Consider talking to your parents and determine if volunteering might be an avenue for them to consider as it could enhance their life and allow them to age in place for many more years. In addition to volunteering and remaining active, having a home medical alert device for your aging loved ones also allows them to remain independent in their own home.
Here are the benefits of volunteering:
It can reduce the risk of Alzheimer's disease. Because volunteers report a higher satisfaction and quality of life than those individuals who don't remain involved, they are less likely to develop Alzheimer's disease (according to researchers at the University Medical Center in Chicago).
Volunteering can lower the mortality rate in senior citizens. A study in the Journal of Gerontology showed that "those who gave social support to others had lower rates of mortality than those who did not, even when controlling for socioeconomic status, education, marital status, age, gender, and ethnicity;" this, alone, should be a motivating factor for volunteering.
Remaining physically active lessens the risk of trips and falls and prevents frailty. In a report by UCLA, it was shown that productive activities "prevent the onset of frailty." Frailty is marked by physicians as being low energy, strength, low physical activity and weight loss.
Remaining active and involved helps improve brain function.
Volunteering provides a sense of purpose and accomplishment and helps improve social skills. If your aging loved ones are involved with their peers, they will find a sense of community among them and that will enhance their retirement years.
If your retired parents are feeling at loose ends, you can help them uncover volunteer opportunities by starting with their hobbies and interests. If your parents have a particular skill (carpentry, crocheting, cooking etc.) that they could pass along to others, look into adult living centers as a place to share the skills they possess. Look into volunteer opportunities at local museums, theaters, schools, senior centers, youth organizations and places of worship. The volunteering activity should be one that your parents enjoy and look forward to so make certain it is a good fit for both them and the organization.