Some Of Our Favorite Senior Discount Spots
Aging comes with benefits including grandchildren, retirement, wisdom, the ability to travel with less hassle and access to senior discounts!
Here are a few of our favorite senior discount spots. This list is by no means complete and when you visit a restaurant, theater, theme park, hotel or even rent a car, get in the habit of asking whether they offer a senior discount and what you need to do to apply for it.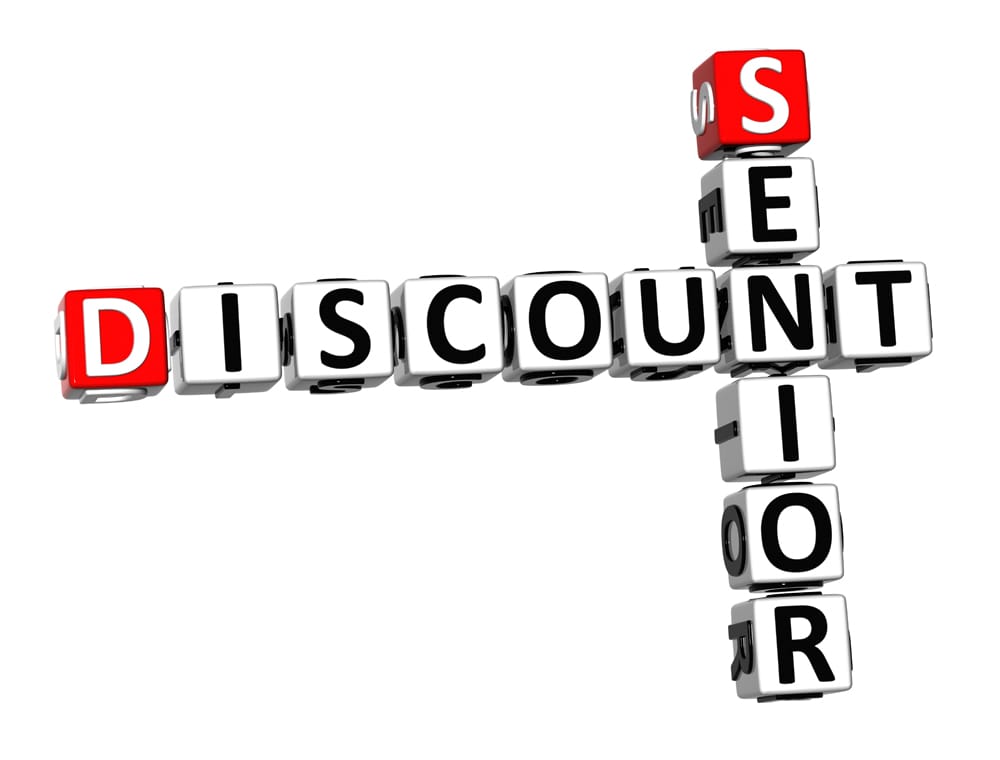 Many fast food restaurants such as McDonalds, Applebees, Arby's, Denny's, Dunkin' Donuts and others offer discounts to seniors that range from a free drink to a percentage off the total price.
Department stores such as Kohl's, BonTon, CJ Banks, Goodwill, Dress Barn and Peebles offer senior discounts on specific days of the week when you show a "club card." Before you check out at a store, ask if there are any discounts available and what you need to do to qualify.
Pharmacies including, Albertson's, Walgreens and RiteAid offer a senior discount.
Shop at Kroger's to receive five percent off your bill every Thursday if you're aged 60 or older
Ask for discounts at museums and theme parks before you buy your full-priced ticket. Regal, Rave and Edwards Theaters offer tickets to seniors for tickets purchased online.
Even the government gets into the act by offering discounts to seniors at more than 2,000 state parks.
If you're looking into a gym membership, ask if there is a discount available for seniors, as many of them to offer them.
Amtrak provides a 15 percent discount if you're a traveler who is older than 62.
Best Western, Marriot and Ramada hotels offer discounts on room rates.
Before you book your next airline travel ticket, ask for any kinds of discounts or upgrades that might be available.
Don't forget to ask your cell phone carrier if it provides a senior discount. We know that Verizon Wireless offers a plan to individuals 65 and older and Jitterbug phone services provides a discount if you're age 50 and older.
You may even want to talk with your accountant because as you age you may be able to add more to your retirement account or even draw from it without fear of penalties.
Take advantage of these benefits of aging and enjoy yourself along the way!