How Technology Has Helped Senior Care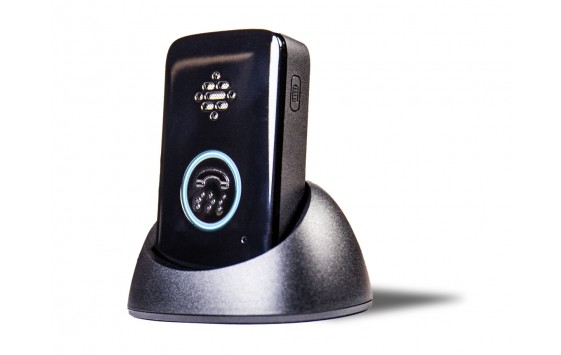 According to statistics, around 13% of the United States population is made up of seniors. If you put it into numbers, that will be 43 million seniors and that number is growing every year. The baby boomer generation will be the next to reach the senior stage. Around 76 million baby boomers living in the US are not yet classified as seniors. It is important that they should be more aware of the many aspects of senior care.
For many years, seniors have been taken care of routinely. There is a doctor who diagnoses and gives medication and a caregiver who looks after the senior's daily needs. Seniors require assistance due to a variety of health issues like a loss in vision or hearing, memory loss, deteriorating mobility, and mental issues.
Lucky for the baby boomer generation, they are aging during this information and technology age. These days, technology has never been better for senior care. Over the last decade, with the increasing development of devices like smartphones and GPS, senior care has greatly improved thanks to the innovation of these devices. This makes it possible for seniors to be taken care of without the presence of human aid.
In this modern world, there are available devices that allow elders to get help and a better understanding of their daily needs like exercising, taking prescriptions, etc… without a human reminding them. There are phone apps for elders that come with automated voices. These apps allow seniors to feel that there is someone assisting them. This provides a sense of community, which is very important to seniors as they age, especially when they age alone.
Phone applications have been one of the biggest tech advancements in senior care that helped both the elders and caregivers in many ways. Even with a basic smartphone, elders can receive medical info or monitor things like their pulse, heart rate, medication, location, and more. This information can be used by doctors to help determine how seniors are affected by aging.
GPS (Global Positioning System) has also become a great aid for senior care. Basically, GPS helps in locating a senior who may become lost. Seniors who are with Alzheimer's disease and dementia have a habit of wandering, in which they could possibly be disoriented or lost. A study says that more than 60% of those with dementia or Alzheimer's will wander and if a person is not found within 24 hours, 50% of those who wander can be at risk of serious injury or death.
Thanks to LifeFone and their At-Home & On-the-Go GPS, Voice in Necklace, locating elders has never been easier, quick, and safe. With this device, seniors will have access to LifeFone's professional Emergency Care Agents that are on call 24/7, 365 days a year.
The user will just press the personal help button on the wristband, pendant or wall-mounted help button which sends a signal to LifeFone's small base unit in your home, and then to their monitoring station. Then LifeFone dispatches your local EMS or a loved one, depending on the situation and personal preferences. The designated family, friends, and physicians will be notified according to the user's Emergency Care Instructions. As an optional feature Caregivers can locate a subscriber by simply texting LifeFone. The caregiver then is sent a text providing the subscribers location.
The need to locate the elders is very important, and having the right technology and GPS services will assist you accurately and conveniently. These types of advancements will be a big help for seniors as they take care of themselves. These devices can also help provide vital data to doctors and caregivers to help them plan and develop the best senior care.
Author – Edward Cruz is a staff writer for VIPpromocodes.com, a website that provides the latest promotional codes, exclusive sales and offers for all of the top stores in the U.S.