Six Steps To Avoid The Goldilocks Syndrome
You remember the story about Goldilocks and the Three Bears? Nothing satisfied her. The bed was too big, too hard, too soft. Her porridge too cold, too hot, too – not good enough. Interestingly, there's a syndrome named after her. The Goldilocks Syndrome.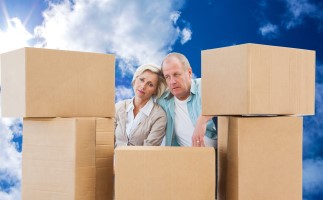 At LifeFone, we believe it's important to understand when it's time to move – either yourself or your parents – it's easy to fall into the 'Goldilocks Syndrome' as at that point, it's easy to think that nothing is quite 'right'. We offer six steps that might help you look at moving in a different light making it easier on everyone.
Start the search now.
Determine what is a priority. Perhaps you, or your loved one, currently lives in a home with multi-levels. Consider the long-range goals, i.e., everything on one floor. Or, even further into the future, moving to a location that offers independent living facilities, with the option for long-term care if necessary.
Research the options.
Tour different areas that are of interest. Think about the proximity to shopping, doctors, and family. If looking at a care facility, go during different times of the day, and become familiar with how the staff engages with their residents.
Get professional advice.
Make sure you can get a copy of the lease agreement, or other documentation necessary to move in. Have these examined by an attorney to ensure there are no hidden clauses you could miss.
Don't choose something you like without considering your requirements.
This point alone is where one can easily fall into the Goldilocks Syndrome. When taking it all in, try to avoid things like: 'the kitchen is too small'; 'the hallways are too noisy'; 'the yard isn't big enough'.
Consider a 'test' drive.
This is something that many assisted-living communities now offer to ease into a move like that. If you, or a loved one requires that kind of living arrangement, it's possible to stay for a weekend, or even a few days. This type of an arrangement gives a good picture of the area, the staff, and other amenities that it offers.
Talk to current residents.
Talk to others you meet in the community and ask them the pros and cons. Find out what they like about the community, if they enjoy the social network, etc. Questions that are important to you.
At LifeFone, we made it simple for our systems to be moved to a new location. Our medical alert devices are set up to your specific address. With a call to our customer care center, one of our agents will get your new address, the date of the move, and any other information necessary. All you need to do is plug it in.
Taking these steps in advance can help you or your loved one avoid the Goldilocks Syndrome when it comes to moving.