Embracing Change As Your Parents Age
It can be difficult to watch your parents age, especially if you are the caregiver accountable for their aging lifestyle. You may feel dejected or dismal about the changes happening in your parents' lives including the change in the personal relationship you have with each of them. However, there are some empowering tips you can take away from the aging process and the circumstances that come with it.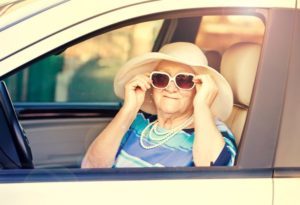 Positive Changes Down the Road
There will probably be inspiring encounters you may have as the caregiver of your parents. The issue is, you may not feel or become mindful of them until years after the fact. The fact is that as a caregiver the daily routine becomes tiring and somewhat emotionally exhausting which may cause the positive things to slide right by.
Grasping the Sweetness of Old Age
There are many times when being up close and personal with somebody maturing, can regularly turn into naptime. The time in between the naps of discussion and storytelling can create lifelong memories that can be told from generation to generation. Specifically, when you're tired and baffled from a long day of your caregiver role, remember that your loved one may say something extremely touching, and it can remind you how important it is that the person is there with you and you with them. It is these sweet moments that will surprise you as you handle the day-by-day obligations included with caregiving.
You Figure Out How You Want to Age
When you see your parents aging, you begin to reflect and think about the way you want to age. You don't just figure out how to recognize health issues and where you want to live as you age, you also begin to look to your parents for advice and their aging process as a standard to follow!
You're Reminded of the Specialness and Fragility of Life
There is boldness we feel when we're younger. Our bodies feel solid and it draws us into feeling as though we are invincible which we're definitely not.
Ralph Waldo Emerson's commented on aging and caregiving "It is one of the most beautiful compensations of life, that no man can sincerely try to help another without helping himself." In other words, by becoming the caregiver of your parents, it in turn, will help you evolve. Remember that providing for your parents is doing what eventually may need to be done for you if the circumstances ever arise.