Are You Ready If A Disaster Strikes?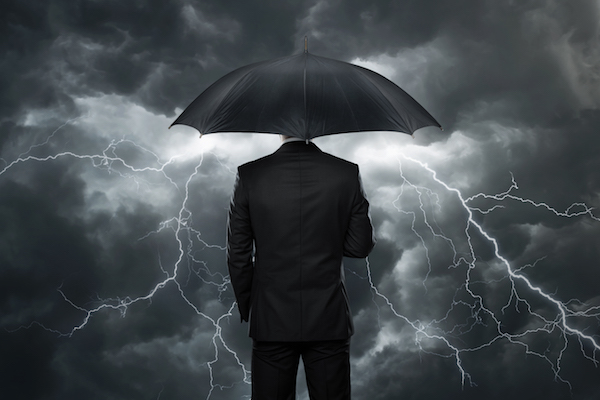 If 2020 has taught us anything, it's that we should expect anything and everything! From wildfires to pandemics, riots, hurricanes, giant hornets and that's just a small list of what the year delivered!
We've written about the topic of emergency preparedness before but given everything that has happened this year, we think it bears repeating.
As a generalization, seniors tend to have more chronic medical conditions. They take more medications, are more likely to have issues with mobility that require the use of devices such as walkers, canes or wheelchairs. Other circumstances such as poor eyesight and hearing, along with social isolation create a bigger concern for seniors should a disaster occur. Often their ability to react quickly and decisively is difficult at best.
Caregivers, family members, and seniors of all ages, should take stock of resources and create an emergency plan so there is less panic if something should happen. This kit can take many forms and every family should determine for themselves what is best for them. We have some suggestions to help you get started.
Create an emergency kit. Review it every quarter to ensure everything is still there and hasn't been "borrowed" and not returned, or expired:

Three to five days' worth of medication. This is something that should be rotated from time to time as many medications have expiration dates.
Flashlight with fresh batteries
A handheld, battery-powered radio
Extra batteries
An extra charging cord for electronics
A copy of everyone's driver's license
A first aid kit
A gallon of water per person for at least 3 days
A three-day supply of nonperishable food
A whistle to signal for help
Hand sanitizer and masks

Knowledge of how to receive alerts and warnings, where to shelter if needed and evacuation routes.
A communication plan. Who will be notified in the event of an emergency? LifeFone medical alert system subscribers benefit from the emergency care plan that comes with every system. In the event of an emergency, and based on personal needs and preferences, LifeFone's care specialists will contact the designated people to alert them of the situation, including EMT's, doctors and family members. This alleviates a lot of concern for those facing an emergency.
A list of people along with addresses and phone numbers. Most people have these stored in their phones but it's a good idea to have them written down in case the phone runs out of battery power. This list should include doctors, family members, vet, pharmacies, caregivers, trusted neighbors and friends.
Of course, emergency kits will vary depending on where you live and what type of natural disaster you might face. These emergency kits should be kept in a place where they can be quickly accessed and transported if necessary. Also, don't forget about any assistive devices and where they are kept when not in use.
No one ever expects to have an emergency or that a natural disaster will affect them; but we've seen that anything can happen at any time. Take time as a family of all ages, sizes and living arrangements to prepare a plan that works for you, before it's too late, and consider adding a medical alert system to your array of items to protect yourself!