Scientists are discovering something very peculiar about aging: How we feel about getting old matters. At LifeFone, we want to take a new look at aging.
Researchers are finding that if we think about getting older in terms of decline or disability, our health likely will suffer. If, on the other hand, we see aging in terms of opportunity and growth, our bodies respond in kind.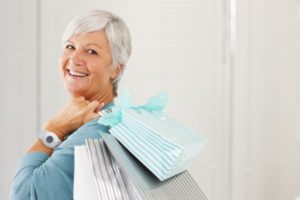 Getting older is not a bad thing. For the first time in history, we have a new group of people between the ages of 50 and 70. This group is different than they were twenty years ago, and have spent a good portion of their life exercising, maintaining a proper diet, and are living healthier lifestyles. They expect to live longer and function longer. These things change the way they behave, see themselves now and in the future, and the way they consume things.
Many people born to the baby-boomer generation (1946-1964) are not ready to accept that they are old, in decline, or should slow down. In fact, they are changing the concept of aging and pushing the process to new limits. They are active. Jogging, running, biking, hiking, working out, playing golf, tennis, hockey and skiing are just a few things on their 'to-do' list. Many are involved in clubs and organizations that involve the above sports and other activities.
Aging also brings to the table history and wisdom. As people age, they have a wealth of knowledge to pass along to younger generations. They have stories about history that one cannot find in history books.
What does aging look like for you? Living in the now and for today looks different for everyone. We all have control over how we take care of ourselves, but the truth is, things happen. The time to 'live' while you age is now. If you are happy doing what you do now, do it twice as much. If there is something you want to do, don't wait.
While you are busy living your life to the fullest, LifeFone has many different options available when it comes to a medical alert device that can go with you on your adventures as you are aging.