Volunteering Is Good For Your Health And Well-Being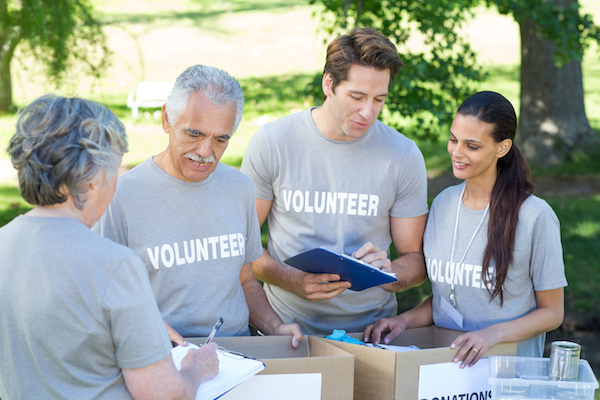 Studies show that individuals who remain active and involved have an improved brain function and an overall sense of well-being. For many individuals, retirement brings with it a wealth of free-time but may also bring a feeling of being disconnected. Because people spend so many years juggling family, careers and other daily responsibilities, the downtime associated with retirement may lead to despair and depression. A way to combat this lack of purpose that comes with retirement is by volunteering. The benefits of volunteering are myriad and include the sense of well-being from helping others as well as having a sense of purpose cannot be discounted.
Some of the benefits of volunteering include:
Reducing the risk of Alzheimer's: Because volunteers feel a greater satisfaction with their lives and have a higher quality of life than those who don't volunteer, the risk of Alzheimer's can be lessened.
Lower rate of mortality: Getting up and out of the house on a semi-regular basis not only benefits the charity or place they volunteer but it also benefits him or her by keeping them active, social and engaged in the community.
Keeping bones and joints strong. UCLA researchers found that "productive activities" could prevent the onset of frailty, a condition marked by low energy, low strength, weight loss and lowered physical activity. Reducing the impact of frailty could help a senior avoid a trip or fall accident which befalls many seniors over the age of 65.
Brain function improvements: Seniors that participate in activities remain more alert and cognizant and this can help them age in place for more years than those who don't participate in outside activities.
In addition to the benefits listed, volunteering offers immediate satisfaction by imparting a sense of accomplishment, purpose, enhanced social skills and helping by staying connected and involved. As a caregiver it may be a good idea to discuss the possibility of volunteering with the seniors in your life. Help them find an organization that is a good fit for their skills and abilities. Helping keep them active will enhance their ability to remain active and enable them to live independently.