Seven Ways To Ensure Toy Safety This Holiday Season
Did you know that December is National Toy Safety Month? At LifeFone, your safety is our number one priority. As you consider purchasing holiday gifts for your grandchildren, it's important to take steps to ensure their safety also.
December is here, the stores are crowded, Santa is everywhere. These are constant reminders that every day is winding down to Christmas. The weeks leading up to the holidays can be very hectic, and often times toy safety is overlooked. Here's seven tips to help when it comes to buying for the smaller people in your life.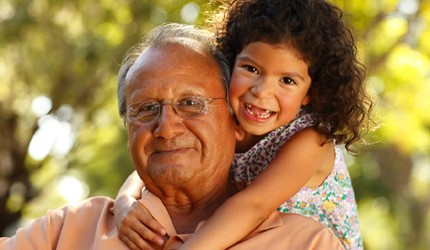 Small balls and other toys with small parts: For children younger than age three, avoid toys with small parts, which can cause choking. This includes toys that require batteries that are easily accessible. Any piece that can fit through a toilet paper roll is too small for children under three.
Scooters and other riding toys: If you purchase a scooter, skateboard or any other riding toy for your grandchild, we highly recommend you purchase a helmet for them also. Helmets should be worn properly at all times, and should fit appropriately for their age.
Inspect toys before purchasing: Make sure it is appropriate for the child's age and developmental level.
Ensure that the toy is durable: If it breaks, it can create small pieces that can cause choking. The pieces that are jagged and sharp could cause injury.
Toys for children with special needs: Choose toys that may appeal to different senses such as sound, movement and texture. Consider interactive toys that allow the child to play with others.
Once gifts are open: Discard any plastic wrapping immediately, or other packaging that could become dangerous play things.
Batteries and battery charging: Battery charging should be handled by adults as chargers and adapters can cause thermal burn. Look for battery chargers that have stop measures built-in that keeps the devices from over charging.
Holidays are the most wonderful time of the year, and at LifeFone we know you want to enjoy the season with your grandchildren. By being on the lookout when toy shopping, you'll be able to rest easy knowing you've thought about toy safety when making your purchases.