Teens and Young Adults can Benefit from a Medical Alert System
While care-giving can be difficult for many adults, sadly, many teens are finding themselves in care-giving situations that would normally not be on their radar. The AACY (American Association of Care-giving Youth) is helping to raise awareness about this issue and is working to develop partnerships to better understand the issues surrounding this growing trend, and provide resources and support for this growing population of caregivers.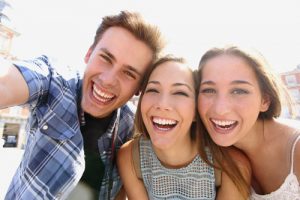 More than 1.3 million preteens and adolescents spend their free time caring for a family member with a physical or mental illness, according to Dr. Julia Belkowitz, Assistant Professor of Pediatrics at the University of Miami, Miller School of Medicine. The daily tasks including helping family members bathe, eating and preparing meals, dressing, toileting, along with other daily activities.
This is the time in their life when they should be studying, enjoying sports, fine arts and other extra-curricular activities with friends. Instead, research conducted by The Bill and Melinda Gates Foundation in 2006 report called The Silent Epidemic, found that 22% of high school dropouts leave school for the purpose of caring for family members.
The dynamics of this trend is complex and not easily resolved. Thankfully, there are tools and resources available that can be explored to help youth deal with the consequences of being a caregiver. One product that can provide some relief is a medical alert system. Though adding this device can't help with daily tasks as bathing or cooking, they can provide the opportunity for the teen to take a bit of time away knowing that in case of an emergency, their family member can gain access to medical assistance should the need arise.
As the 'Baby Boomers' continue to age, more and more youth in our society find themselves thrust into the role of caregiver on some level. As technology continues to evolve, and communities adapt to the growing senior population, more and more resources should become available making the process a bit less stressful.