Technology For Your Loved Ones' Home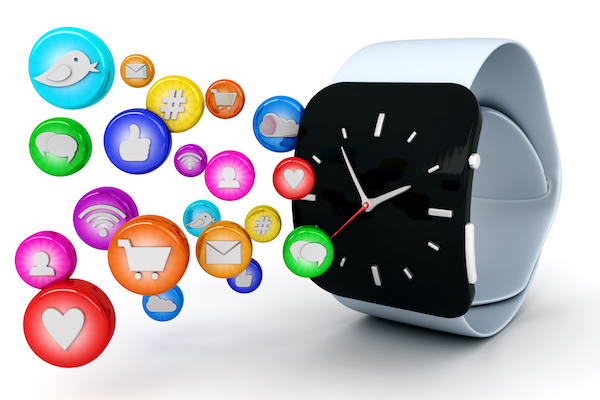 Medical science has improved tremendously over the past century or so, which is allowing people to live much longer lives, and in their own homes. However, as one ages, they might need a little outside assistance from a family member, or a set of extra 'eyes'. If your loved ones continue to age in place, yet you want to ensure that they are doing so safely, then you just might find some of the technology that is presently available quite helpful.
Web Cams – While this option might seem like an obvious choice, is not used nearly as much as it could be. When you set up web cams throughout a persons living quarters, it gives the caregiver the ability to monitor their patient 24 hours a day, 7 days a week. Web cams are not expensive, nor are they very difficult to install and can be used when the caregiver is not living with the patient.
Smart Watches – One of the most recent technologies to make its way into homes are "smart watches." From Samsung to Apple, smart watches provide access to health monitoring and information in the form of a wristwatch. Many of these watches monitor blood pressure, track the number of steps taken on a daily basis and can help you track calories.
Apple will be providing an app called a HealthKit while Samsung currently offers its S-Health tracker in addition to other apps available in the market place. If your loved one, or in fact, anyone of any age with a health issue is in possession of one of these smart watches, it is a place in which all health care data and information can be tracked and accessed all in one easy to monitor location. Parents who have a child who needs to monitor blood glucose levels welcome this technology because it lets them track their levels from a distance.
Personal Health Record Tracking – This is a free mobile application that is usually used on iPads and iPhones and it provides the caregiver the ability to instantly transfer a patient's medical records to any facility in the case of an emergency. All doctors want to know exactly what they are dealing with, and having a complete up to date set of medical records significantly improves their ability to diagnose a health problem, and implement a treatment program in the least amount of time possible.
Medication Reminder Applications – At LifeFone, you can be assured that your loved one is being reminded to take their medications on a consistent bases.
Skype or other VOIP Systems – One of the most important things that a caregiver needs to do regularly is communicate with their patients. Skype is a VOIP system that can be setup on a smart phone that not only allows you to speak with a person anywhere in the world, but also have a live video feed.
Technology has improved a great deal in the past twenty years, and more innovations are ahead in the future. Keeping up with technology for your loved one's home will help them feel more confident, and you more at ease as they continue to age in place.