Technology Can Help You Age In Place
There's nothing quite as life-changing for most people than the thought of having to leave your own home as you age. LifeFone offers some helpful suggestions on how technology can help you age in place.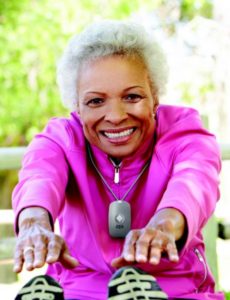 "Most people would rather stay in their own homes as they age, and technology has made that easier in so many ways," says Amy Goyer, a family and caregiving expert with the AARP and author of "Juggling Life, Work, and Caregiving," published by the AARP and the American Bar Association.
There is a new generation of services and technology that can make it possible for you to stay in your own home safely and happily and extend your personal independence.
One home health care piece of technology that will be increasingly useful is remote monitoring. This will allow for up-to-the-minute medical information – such as heart rate, sugar levels, and self-reported pain levels to be transmitted from your home to your medical practitioners. This can save you time and money, since you'll not need to travel back and forth to the doctors. The use of special in-home cameras will allow you to directly interact with nursing staff, and receive medical advice remotely.
Perhaps you are still holding onto your older, more comfortable, flip phone. Now might be the time for an upgrade. There are many different apps on a smart phone that can help you age in place. Voice activation to call a friend or family member, GPS can help you navigate around a new part of town, and Bluetooth or a head set can help you to be hands free. LifeFone's mobile app helps maintain your independence when away from your home, and help is available with a touch on the phone.
When the time comes and running a vacuum becomes difficult, a robot vacuum may be the right fit for you. Helping you maintain the environment in which you live, will help you stay in your home longer.
We would be remiss if we didn't mention a medical alert system from LifeFone. Our system offers a host of tools available with our devices. You can check in with us on a daily basis, and we can also call you. Our medication alert reminder will tell you when and which medication you should take. Location services can also help your family members rest easy when you are away from home.
As technology moves forward, more and more systems will come available to give you (and your loved ones) peace of mind as you stay in your own home longer.