Safe Watch Active® Medical Alert System Keeps Seniors Active and Safe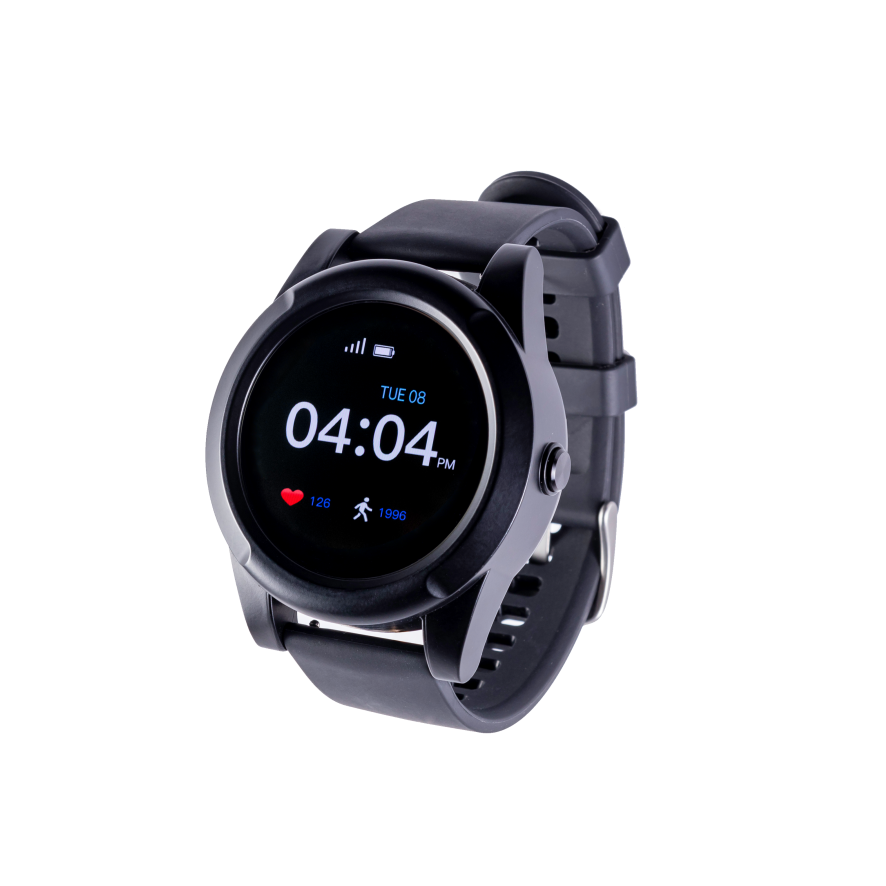 Staying active is one of the key fundamentals of healthy aging. However, staying active can be more difficult for seniors. Lower energy levels tend to reduce the intensity of physical exercise, for one.
But second, and more importantly, the risk of falling or suffering other medical emergencies can increase as we age. These increased risks can make it harder for seniors, and their loved ones, to have peace of mind during physical activity.
But new technology is making this concern a thing of the past. Smartwatch devices with medical alert capabilities are now commonly available, coming equipped with an array of safety features for seniors.
Smartwatch Medical Alert Systems
The rise in smartwatch technology has made it easier than ever to track one's health throughout the day. This has practical purposes for many people who want to measure their steps, track exercises, lose weight, and much more. But for seniors, smartwatch medical alert systems have a number of invaluable health benefits.
Heart Rate Monitoring
One benefit that anyone can enjoy from a smartwatch is the ability to monitor their heart rate. This feature can provide added peace of mind for seniors. It makes it easier to track cardiovascular health, both during rest and exercise.
Fall Detection
One of the most important Safe Watch Active® medical alert features is the ability to detect and report falls. The risk of falling becomes greater as we age, with most falls happening to people over 65. According to the CDC, fall rates have been steadily increasing in the last decade and a half. Falls can have serious consequences, including brain injury, fractured hips, and broken bones.
Smartwatch medical alerts do not prevent falls, but they do provide safety and reassurance in the event of a fall. With fall detection, a smartwatch can identify when somebody has fallen, and coordinate an emergency response if needed. However, no fall detection system detects 100% of falls, if able, the user should press the help button in any emergency.
Voice Communication & Emergency Response
Speaking of emergency response, this is another way that seniors can stay safe and active while wearing a smartwatch. With crystal clear two-way voice communication with emergency operators, help and safety are never out of reach. There is no need to search for a phone in the event of an emergency, when every second counts.
GPS Compatibility
Lastly, when it comes to emergency response, location is key. A smartwatch medical alert system can be equipped with advanced location-tracking technology. Access to this information can be granted to emergency responders upon request. This level of precise location tracking can, and has, saved many lives in the event of an emergency. The Safe Watch Active® medical alert system also keeps your data safe and private even when there isn't an emergency.
Discover the Advantage of a Medical Alert System
A smartwatch medical alert system is about more than just safety for seniors. All of the features programmed into the Safe Watch Active® device are designed to help seniors stay active and healthy every day. This wearable, on-the-go device is great for anybody who wants to enjoy life to the fullest with an added sense of physical security.
Read about LifeFone's At-Home & On-the-Go Safe Watch Active® plan to learn more about its many practical advantages.