Most employees feel safe on the job the majority of the time, but there are moments when that safety is in question. Examples of this include instances such as walking to a vehicle at night or working alone in an office or warehouse. In those instances, having access to a personal safety device is invaluable.

In this digital age, most of us carry our cell phones wherever we go, but it's nice to know that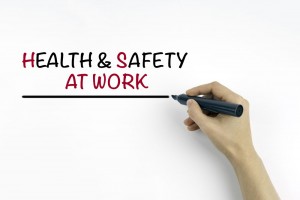 LifeFone provides a Mobile Alert app for your smartphone that makes it fast and easy to get help in the event of an emergency. With the LifeFone Mobile Alert app you don't have to carry a separate emergency response device as it is accessible right from your smartphone.
What can you do to protect yourself when you're alone at work? Here are a few steps to take:
Walk in pairs if possible.
If there is a security guard on staff, ask him or her to walk you to your car.
Have your keys out and in your hand so you aren't distracted looking for them in your coat or purse.
If you're working alone in the office, lock your door.
Don't leave your purse or wallet unattended.
Don't let strangers into the building.
Make certain you don't make bank deposits in the dark and don't make them alone.
Don't take out the trash alone, especially at night.
Keep all storage areas locked.
Don't get into an elevator with a stranger
In addition to these safety tips, installing the LifeFone app on your phone is a decision that can offer great peace of mind. It's easy to install and use, requiring only that you push the button on your mobile phone should you need medical or police assistance. Even if you're unable to talk for any reason, pushing the button will provide access to emergency help and is often more reliable than 911.
If you're a business owner, you can install CCTV cameras to monitor both the inside and outside of the building to keep your employees safe. You might also consider providing LifeFone's Mobile Alert app to those who have to work in locations or conditions where safety is a concern. Adding these layers of protection are important for both the employee and employer alike and simply make good sense!